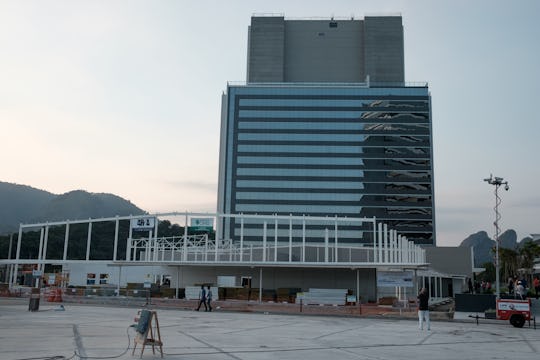 YASUYOSHI CHIBA/AFP/Getty Images
How Are Resorts Combating Zika? Many People Are Vacationing In Hotspots
As summer takes over the Northern Hemisphere, many people are in the process of planning their summer vacation. And whether it is a family trip to the Caribbean or a once-in-a-lifetime trip to the 2016 Summer Olympics (in Brazil), many of these vacations are taking tourists into known Zika hotspots. But how can travelers ensure their safety? What are resorts doing to combat Zika?
Unfortunately, according to Travel & Leisure, there is no one thing all hotels in South America or Zika-affected zones are doing. In fact, from flexible cancellation policies to overall prevention, it seems every company and property is handling the situation differently:
Royal Caribbean, Norwegian, Carnival, and Disney cruise lines have all invited concerned passengers to reach out about rescheduling; hotels are handling the situation differently across individual properties. In some cases, hotels in non-affected countries (such as St. Lucia) are still offering flexible cancellation policies, so reach out to your resort for further details.
But how can travelers ensure they are safe? Well, the only failproof way is to avoid areas affected by the virus, specifically those countries where the epidemic is considered active. According to a June 30 report out of the CDC, Zika is currently active in dozens of countries and/or territories, and, while the CDC has yet to issue any level 3 warnings — a code which states all nonessential travel should be avoided — numerous level 2 alerts have been issued. This means the CDC has recommended all travelers take "enhanced precautions" by wearing long-sleeved shirts and pants, staying in places with air conditioning and/or screened windows and doors, sleeping under a mosquito net (when necessary), and by wearing insect repellent.
In fact, according to the CDC, Environmental Protection Agency-registered insect repellent should be used:
[Use a repellent] with one of the following active ingredients: DEET, picaridin, IR3535, oil of lemon eucalyptus, or para-menthane-diol. Choosing an EPA-registered repellent ensures the EPA has evaluated the product for effectiveness. When used as directed, EPA-registered insect repellents are proven safe and effective, even for pregnant and breast-feeding women.
What's more, all travelers returning to the United States from Zika-affected areas should take steps to prevent mosquito bites for three weeks after their return, as these steps will help "prevent them from passing Zika to mosquitoes that could spread the virus to other people." Safe sex should also be practiced during this time.
So even though resorts are not following a series of standardized precautions, there are still several ways travelers can protect themselves and others.