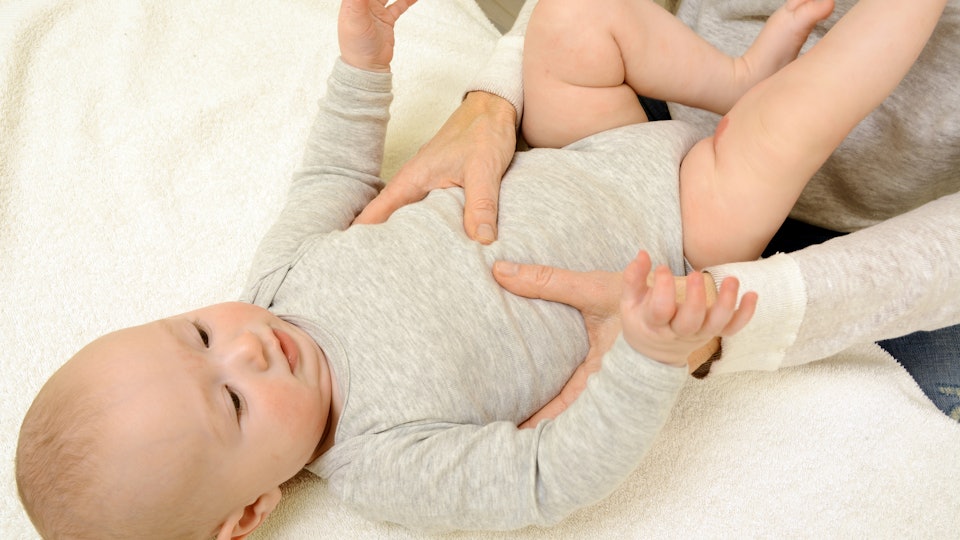 Dan Race/Fotolia
How Can Chiropractors Help Babies? 5 Surprising Reasons To Schedule A Visit With The Specialist
A friend recently shared with me that her 1-year-old son needed tubes in his ears because he had chronic ear infections, but that they were going to try the chiropractor first. We were all pleasantly surprised when, lo and behold, one chiropractic visit later, the pediatrician had cleared her son of needing tubes in his ears. A pediatric chiropractor can't fix every childhood ailment, but many people swear by them, which is why you need to keep a look out for these signs your baby needs a chiropractor, because it can really help.
"The chiropractic philosophy is that we try to improve their nervous system to remove any interference that might have occurred due to something like a tough delivery or a genetic issues," says Caroline Long, doctor of chiropractic and at West University Wellness in Houston in an interview with Romper. "We're not curing anything, we're just trying to improve their nervous system," which can involve anything from helping treat colic to those blocked ears.
She explains that there's really no way to know if your baby needs an alignment or adjustment until they examine your child, "We do an exam that's very similar to a pediatrician's exam, but then we do chiropractic test to see if there's something out of alignment." And fear not, most chiropractors don't do any popping or crunching that you might associate with the profession until children are older and can align your baby without a sound.
Dr. Long does caution that it's important to ensure you make an appointment with a chiropractor who has particular accreditation for pediatrics, which not all practitioners do. "Definitely reach out to the chiropractor if you think it could benefit your child because most chiropractors are more than willing to talk by phone and answer all your questions."
Here are a few instances when you might want to consider a chiropractic visit.