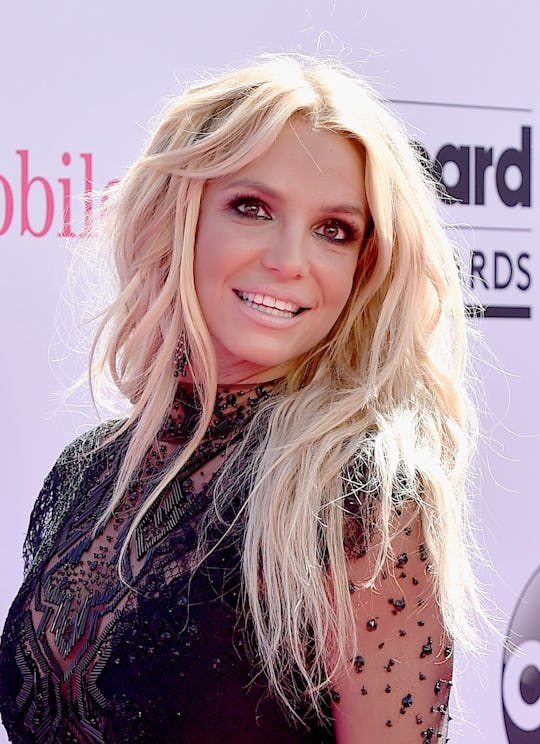 David Becker/Getty
How Can You Buy Britney Spears' 'Glory'? There's No Reason You Shouldn't Be Listening
It's a wonderful day, world, and pop-goddess Britney Spears is releasing her first new album since 2013's Britney Jean. The album, titled Glory, is currently available out for the entire world to hear. If you're as big of a fan as I am, you might be wondering how you can buy Britney Spears' Glory album? You can get it on iTunes, but that is far from the only platform where it will be available.
When Spears took up residence in Las Vegas for her Britney: Piece of Me show at the Planet Hollywood Resort, I kind of expected that this would be the last stand for the pop Queen I grew up with. After a mostly successful and tumultuous career, she could finally enjoy the perks and stability of a regular job that paid well, and basically just basked in her icon status like Cher or Celine Dion. And you know what, I'm glad to be wrong. Britney Spears was my first CD, and my first concert, and I've been a fan of hers for my entire life. That being said, I probably won't be buying her album, Glory. Why not? Very simply, why would I pay for it when I will be able to stream it on Spotify? Exactly, I wouldn't.
You can order Glory on iTunes right now for $9.99 or the deluxe version for $12.99. CDs (remember those?) will also be available at stores like Wal-Mart and Target. Basically, there's no reason you shouldn't be listening to Britney's album.
The album actually leaked online a few days before the album's intended release. This could affect album sales, but some predict that it will have little, if any, impact. Spears' fans are loyal to a fault, the logic goes, and will, therefore, likely be undeterred by the album's presence elsewhere. As for myself, I'm already listening to the album on loop and can't wait to see what the VMAs performer does on the stage at Sunday night's Video Music Awards.