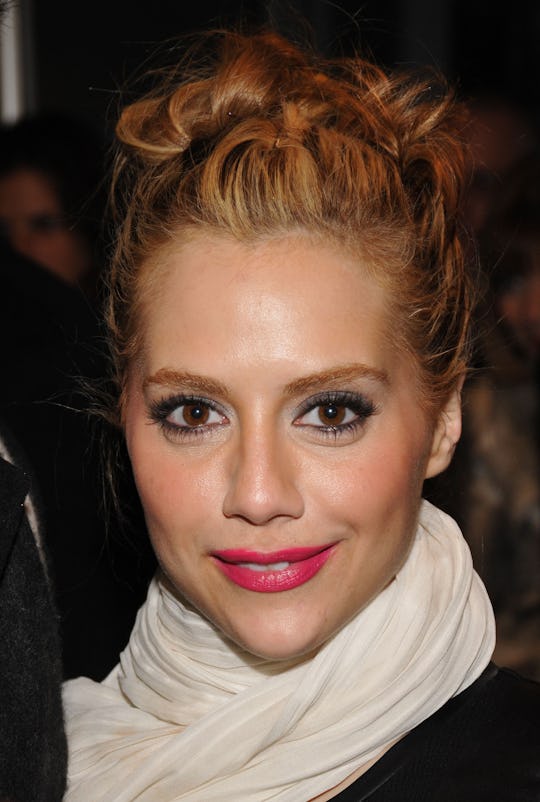 Bryan Bedder/Getty Images Entertainment/Getty Images
How Did Brittany Murphy Really Die? Investigation Into Her Death Rumored To Be Reopening
Despite recent reports, an investigation into how Brittany Murphy died in 2009 will probably not be reopened. It's always possible, but it would take some very specific evidence for the L.A. County Assistant Chief Coroner, Ed Winter to consider it. He told E! News on Friday. "We would have to have direct evidence. In all honesty, it would take something like a confession. Something connecting somebody with it." Murphy's death was deemed "accidental" due to cardiac arrest brought on by anemia and "acute pneumonia consistent with a community-acquired infection," according to her autopsy.
Murphy's autopsy revealed that she had multiple drugs in her system at the time of her death, like hydrocodone, acetaminophen, and chlorpheniramine and L-methamphetamine. Her husband, Simon Monjack, said at the time of her death that she had been taking an antibiotic for laryngitis, cough medicine for a cough, and the pain medication for severe menstrual cramps.
Nothing seemed too suspicious about the Clueless actresses' death until Coroner Winter declared that Monjack had died "just like Brittany," meaning from acute pneumonia and anemia, just five months later in the same house.
This is where things start to get complicated. Murphy's father, Angelo Bertolotti, took samples of her hair to be tested and found traces of the same chemicals found in rat poison. This has led him to believe that his daughter, and possibly Monjack, could have been poisoned. According to Bertolotti, Murphy and her husband were suffering from "headaches, abdominal cramps, wheezing, disorientation, congestion and pneumonia," which are symptoms of heavy metal poisoning, leading up their respective deaths. Bertolotti maintains that his daughter was poisoned.
Winter is skeptical about those test results, he told E! News this week. His office did not think the levels found in the private lab's results were abnormally high, especially because the same metals are also attributed to people who dye their hair. "It was not at the level that would warrant reopening the case because Brittany did dye her hair," the coroner concluded.
Meanwhile, Sharon Murphy, Brittany's mother has stayed out of the spotlight after issuing a statement pleading with the press and public to not take Bertolotti's results seriously since they were done at a lab, "if you can call it that," and because he was, according to Sharon Murphy, "never [Brittany's] family in reality." Sharon Murphy also backed up the coroner's tests and findings in her open letter.
Despite the various sides to the story, it doesn't look like the coroner's office is going to reopen the investigation anytime soon unless there's a concrete reason to do so.