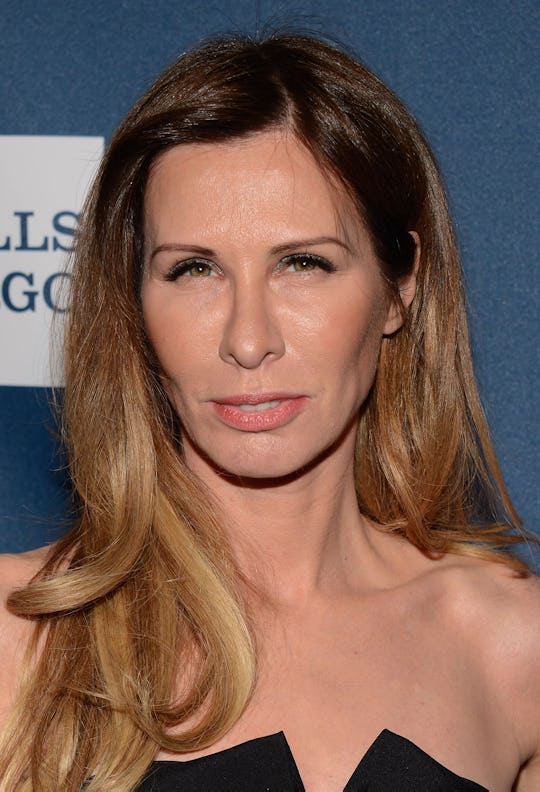 Jamie McCarthy/Getty Images Entertainment/Getty Images
How Did Carole Radziwill & Adam Kenworthy Meet? Sparks Flew In Front Of The Camera
The Real Housewives of New York first introduced us to the world's trendiest May-December romance at, where else, LuAnn de Lesseps's home in the Hamptons, where Adam Kenworthy was working as a chef for the gathering. Carole Radziwill met her RHONY boyfriend Adam while he was working in the kitchen, and she seemed to spend more time with him as he taught her basic cooking skills than spending time with the other women at the actual party. His entrance immediately caused a stir with the women, as he was young, cute, and good in the kitchen. But, as we know now, he only had eyes for Carole.
Since hitting it off on this fateful day, documented in the series, Carole and Adam have been pretty much inseparable, much to LuAnn's chagrin. Adam, it turned out, was actually the ex-boyfriend of LuAnn's niece, Nicole Nadeau. While Adam and Carole say differently, according to LuAnn, the relationship was far from totally finished when Carole swooped in. This was not the only criticism LuAnn had for Carole. She routinely drew attention to the age difference between the pair (as of Season 8's premiere, Carole is 52. Adam is 30), which Carole denounced as hypocritical in the extreme. Good for her!
Arguments about this romance fueled much of the storyline for the two women over the course of last season. In the end, most people lean more towards Team Carole.
From what they've shown us, the relationship between the pair could be described as playful, joyous, and yes, youthful. For example, on their first date, Carole told the other Housewives half-boastfully, she ended up throwing up on Adam after a pedicab ride. Now, the two have been together for some time. Recent paparazzi pictures show Carole riding on the handlebars of Adam's bike, and cuddling with their new puppy, Baby. All in all, the pair has been pretty freakin' adorable the whole time, too bad for Luann. The Countess, however, seems ready to put the relationship behind her and move on. She's got her own new man these days, after all.