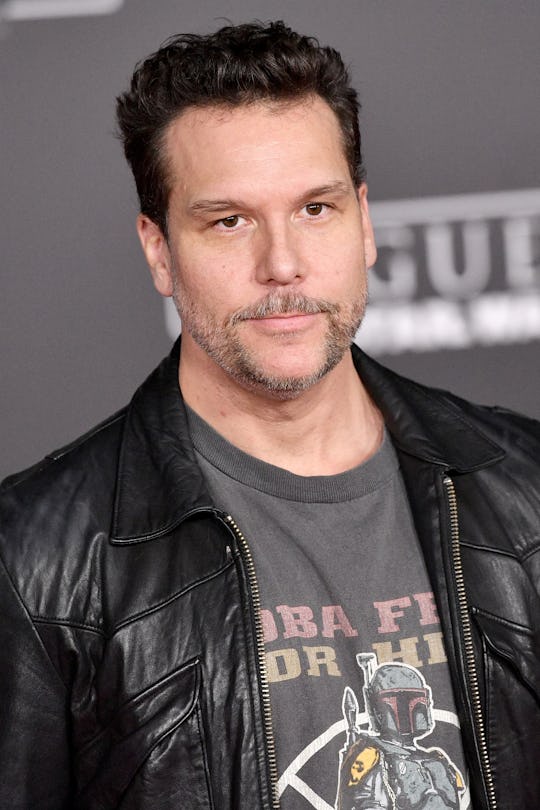 Mike Windle/Getty Images Entertainment/Getty Images
Dane Cook's Relationship With Kelsi Taylor: Here's What You Need To Know
Although it's not uncommon for a Hollywood hotshot to date a younger woman, recently surfaced photos of comedian Dane Cook and his 19-year-old girlfriend have raised a few eyebrows, leaving many to wonder how exactly Dane Cook and Kelsi Taylor first met. The 45-year-old funnyman and Taylor, according to People, have been dating quietly for a year now. So, this romance certainly is not new, but here's how it all possibly started.
While the two have been documenting their relationship and time together on their respective Instagram accounts, how the couple met is a bit of a mystery, according to Heavy.com. Neither has publicly commented on how they met, but considering Cook and Taylor are both in the entertainment industry — aside from standup comedy, Cook has also starred in a number of movies — it's likely that they met on the Hollywood scene in some capacity.
Taylor has performed background vocals for big music artists including Demi Lovato and Little Big Town, according to People. In an Instagram post that appeared to be promoting his girlfriend's music career, Cook wrote, "My girl @itskelsitaylor is one of my favorite people on the planet. She's a talented singer but more importantly she's a genuine person. Check out her music and get to know her. She's gonna go far!" Taylor is an actress as well, as Heavy.com reported.
Both Cook and Taylor shared their first photos with each other on Instagram in April 2017.
With the couple having a 26-year age gap, their photos and sweet messages to each other on Instagram have also been met with criticism from onlookers. In some of the couple's more recent social media posts, it appears that Taylor and Cook have disabled the ability to leave comments. Perhaps it's because, on earlier photo posts there have been a great deal of negative words written by followers. One user wrote, "Gross and sad she needs to grow up and live life before being tied down with someone old enough to be her dad. He's selfish."
Other fans jumped to the comedian's defense, writing things like, "Wow lots of haters on @danecook IG!! I don't get why people can't just be happy for you. If you're a true fan of his work why care about what he does with his personal life or criticize him on his IG account of what he is doing especially while on a holiday." Though most of the comments have been quite negative, there are still many Cook fans out there who support the comedian in his relationship with Taylor.
In what appears to be a response to recent comments, Taylor posted a photo of herself on Instagram, with a caption that read:
Everyone has their own truth and not everyone has to agree with mine. All I can ever stress upon anyone is to always allow others to live their truth without judgment and without negativity. After all, this life is short. Wouldn't it be a nicer world if everyone was happy and kind to one another? We all have room in our hearts to love just a little more.
Recently, the couple has been spending time together in Maui, as they've shown on their Instagram accounts, according to People. A source from the trip told E! News, "Dane and Kelsi are light hearted and playful together. They make each other laugh and are always having fun ... They've been spending a lot of time on the beach with friends, laying in the sand and wading into the ocean ... They seem very happy together and can't get enough of being in Hawaii."
Though the couple may have quite the age difference, their photos appear to show a lot of love and laughter between them. According to Us Weekly, Taylor has given Cook a new outlook on life and clearly brings him a great deal of joy. Perhaps he'll open up more in future and let fans in on how they ultimately fell into each other's lives.
Check out Romper's new video series, Romper's Doula Diaries:
Watch full episodes of Romper's Doula Diaries on Facebook Watch.