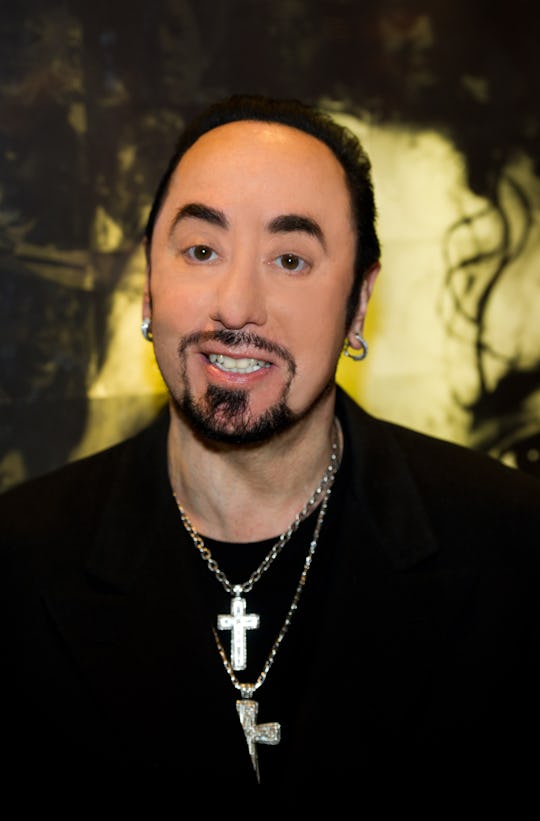 Ian Gavan/Getty Images Entertainment/Getty Images
How Did David Gest Die? His Cause Of Death Is Still Unclear
In somber news on Tuesday, music producer and Liza Minnelli's ex-husband David Gest was found dead in his London hotel room. At press time, it was still unclear how Gest had died. According to a spokesperson, an autopsy is set to be performed "in due course", and will hopefully provide more answers to Gest's friends and family.
One of Gest's friends, Imad Handi confirmed his death to the media this week. Handi recalled Gest as being "truly larger than life."
"He was not just a huge talent and a dear friend," said Handi, "but a showbiz icon."
Gest may have been an icon, but he surrounded himself with plenty of other icons as well. The native Californian was a longtime friend of Michael Jackson's, acting as a producer on some of his television specials and Jackson's posthumous 2009 documentary. Gest and Jackson were reportedly so close that Jackson was Gest's best man when the producer married Liza Minelli in 2002. Elizabeth Taylor was also Minnelli's maid of honor, fully completing the star studded picture.
Still, it wasn't fame that brought Gest and Jackson together. The two went way back. In February 2014, Gest told The Yorkshire Post that he had met Jackson when he was 14 years old and even dated Latoya when he was 16. (Gest added that it was nothing serious, just "puppy love.")
Celebrity life came naturally to Gest. He added in that same Yorkshire Post interview that he approached fame indifferently. "I'm down to earth," he said. "People come up to me in the streets in York and I talk with everybody. I don't believe there's really a difference between any of us. We all pull down our pants to go to the bathroom."
Gest wasn't just about hanging out with his celebrity buddies. He had his own career, too. In addition to working as a producer, he also starred in the British reality show I'm a Celebrity... Get Me Out of Here in 2006 and was on Celebrity Big Brother for a short time this year, also in England, before having to leave for medical reasons. After news of his death began making the rounds on Tuesday, Gest's reality show housemates took to Twitter to mourn the loss.
Co-star Stephanie Davis wrote that she and another cast member were "gutted" to hear of the news. "What an amazing man," she wrote. Big Brother alum Megan McKenna shared the same sentiment, adding in an Instagram post that she would "always remember [his] funny stories and random phone calls."
With any hope, Gest's forthcoming autopsy will be able to provide the answers his friends and family are searching for, and, if nothing else, give them some much-needed peace and closure.