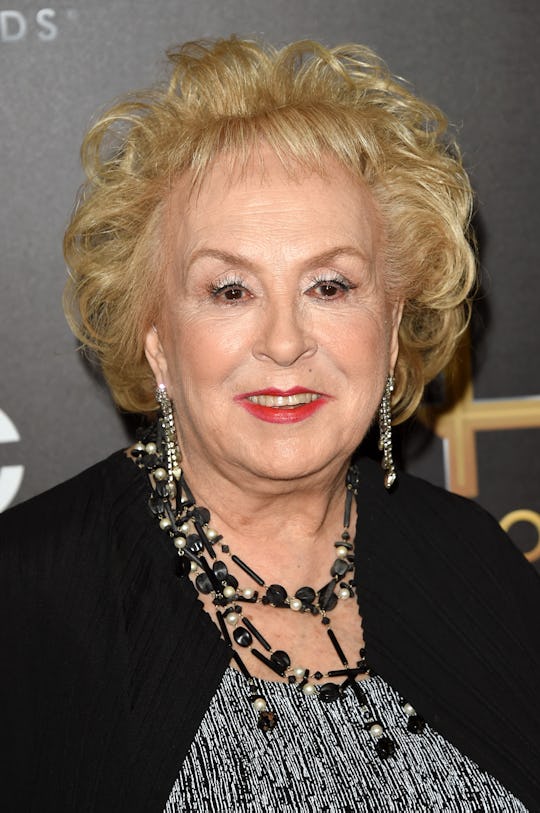 Jason Merritt/Getty Images Entertainment/Getty Images
How Did Doris Roberts Die? The TV Legend Will Be Missed
Even if you didn't know her by name, finding out that sitcom legend Doris Roberts died this week should hit you pretty hard. The hysterical Everybody Loves Raymond star died on Sunday at the age of 90, according to a report by TMZ on Monday. A spokesperson for Roberts told The Associated Press that she died in her sleep. Already her former co-stars are mourning her passing on social media. Patricia Heaton, who played Ray Romano's wife on the series, tweeted that Roberts' death was "truly the end of an era." Heaton wrote that Roberts was "funny, and tough, and loved life" and was survived by three grandchildren.
Roberts is best known as Marie Barone on Everybody Loves Raymond, playing Romano's character's mother, where she has said that she combined aspects of Romano's real Italian mother to the show's producer's Jewish actual mother. But really, she played everyone's mother, which is why she was so likable. "It all comes from love," she told the Jewish Virtual Library once. "That's why I'm very pleased and excited that I have that much of a contribution for that character that makes everyone laugh, because if you laugh at me, you can laugh at your own parents."
But Roberts was more than just her "meddlesome grandma" character on Everybody Loves Raymond. Fans might also remember her for her work in National Lampoon's Christmas Vacation along with a wide array of appearances in everything from Grey's Anatomy to The Middle, among almost hundreds of other appearances in television shows and films. She was nominated for 11 Emmys throughout her career and won seven of them for her role on Everybody Loves Raymond and another in 1983 for a guest appearance on St. Elsewhere.
Roberts also had some "what if" moments in her career, too. In fact, she was even originally slated to play Vivian on Maude, but the producers thought she was too similar to Bea Arthur, according to Variety. If ever there was a testament to hard work and talent paying off, it can be found nestled in Roberts' resume and stories her friends have been sharing since her death this weekend.
Fellow TV comedian and actress Caroline Rhea seemed to sum it up best on Twitter this Monday by writing, "I loved Doris Roberts from Remington Steele on. She was my friend & I'm so sad she's gone. Wonderfully funny. Hope she & my Mother meet."
Reading the other Twitter tributes to her, Roberts seems to sum up #lifegoals all around. She made people laugh, worked hard, and has legions of friends and fans who miss her. What else could there be?