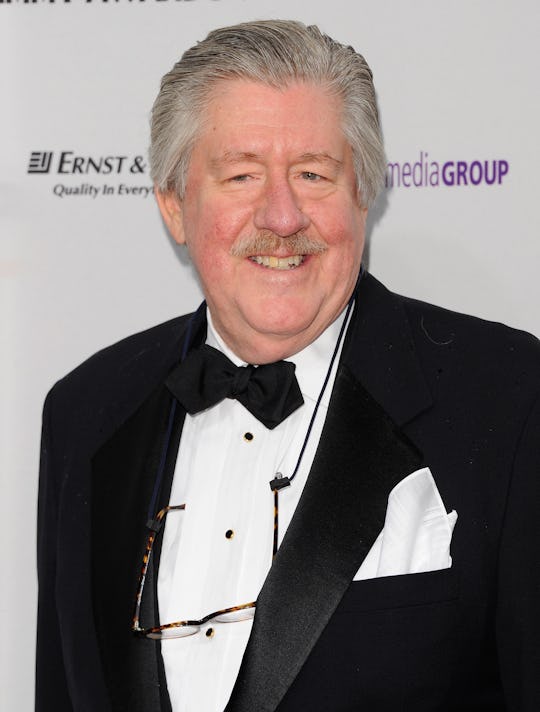 Andrew H. Walker/Getty Images Entertainment/Getty Images
How Did Edward Herrmann Die? The 'Gilmore Girls' Star Will Be Remembered
Although almost all of the Gilmore Girls cast is returning for the revival, there's one person that will be sorely missed. The Gilmore girls' patriarch, Richard Gilmore, will not be in the revival because the actor who played him, Edward Herrmann, died two years ago due to brain cancer. Herrmann was 71 at the time of his passing and his loss greatly affected the fans and cast of Gilmore Girls, particularly Kelly Bishop who played his wife on the show for seven years. However, even though Richard won't be in the revival, his presence will definitely be felt as the death of the character will play a huge role in the revival for all the main characters.
In fact, Richard's death and his funeral seem to be where the revival will kick off and how the loss has impacted Emily, Lorelai, and Rory in different ways. For Emily, she has to adjust to being a widow after being married for 50 years. Losing Richard is not only upsetting for her, but also changes her whole way of life. She has to learn how to be alone again and be happy on her own without Richard by her side. In a possible effort to move forward, the promos show Emily getting a huge painting of Richard done, reminiscent of when she had a painting of Rory created for Richard's study. Emily also decides to rid her life of all the things that "don't bring her joy," which apparently includes the dining room chairs.
For Lorelai and Rory, the loss of Richard may have a different affect, however, it remains to be seen what exactly that will look like for both of them. So far all fans know is Lorelai is having some sort of a mid-life crisis while Rory is navigating the life of the unemployed. Otherwise, though, it's unknown how exactly the loss of their father and grandfather will alter their narrative throughout the series. But there is one thing I do know for sure — his presence will be strongly felt throughout the revival and thereby give fans some sort of closure with the character they've come to love so dearly. This just goes to show that even though Herrmann is gone, he has not and will not ever be forgotten.
Make sure to tune into Netflix for Gilmore Girls: A Year in the Life when it's released on Nov. 25.