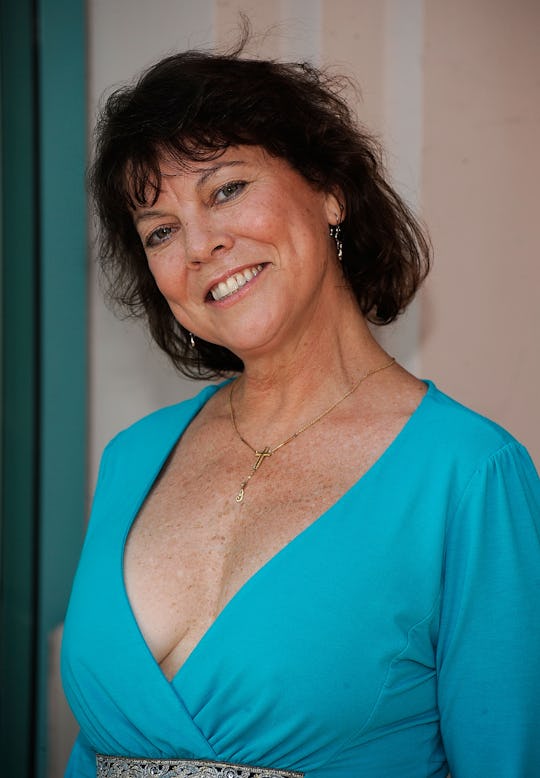 Frazer Harrison/Getty Images Entertainment/Getty Images
'Happy Days' Star Erin Moran Has Died
At the young age of 56, Happy Days star Erin Moran has died, TMZ reported on Saturday evening. It's not known whether the actress, who famously played Joanie Cunningham on the hit 70s sitcom and its spinoff Joanie Loves Chachi, was sick or had any health issues prior to her death, so many fans are left wondering how she passed away.
According to TMZ, authorities in Indiana got a call just after 4 p.m. Eastern Time on Saturday from someone reporting an "unresponsive female." When the EMTs arrived at the home, they reportedly found Moran's body and she was already dead upon arrival.
Moran had not been in headlines recently, but she did go through some rough patches following her time of Happy Days stardom, reportedly hitting rock bottom after she went broke, lost her California home due to a foreclosure, and had numerous bizarre outbursts captured by paparazzi. TMZ reported that Moran had problems with drinking in her later years and once allegedly got into a drunken brawl with her mother-in-law, according to RadarOnline. According to The Daily Mail, following this event, she had reportedly been kicked out of a trailer home she shared with her husband Steve Fleischmann, who was tired of her "hard-partying ways."
In October 2012, Moran's former Happy Days co-star Henry Winkler had reached out to her to help her get a new gig on Arrested Development, according to Page Six. "Henry is absolutely shattered over what's become of Erin," a friend of Winkler's reportedly told The National Enquirer at the time. "He desperately wants to help get back back on her feet."
The late actress reportedly had financial troubles even after she and her Happy Days co-stars reached a settlement with CBS over licensing and merchandising revenue a few years ago, The Huffington Post reported. Although they had asked for $10 million, the court had reportedly decided on a $65,000 payment for each of the four original stars, plus future royalties.
Moran had not been working in the industry in recent years, with the exception of appearing on Celebrity Fit Club in 2008. According to The Huffington Post, after her starring roles on Happy Days and Joanie Loves Chachi, which only lasted one season, she had a few "walk-on roles" in series like The Love Boat, Murder, She Wrote, and Diagnosis: Murder. But was still very much off the radar.
Moran was an iconic actress of her time and her death, and her recent troubles, is certainly upsetting news for the fans that grew up watching her character on TV.