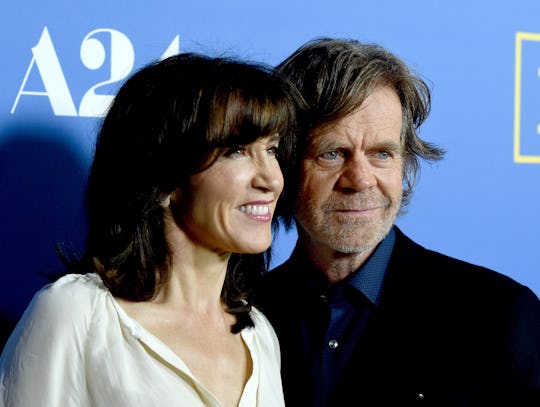 Kevin Winter/Getty Images
How Did Felicity Huffman & William H. Macy Meet? The Couple Have A Quirky & Unconventional Relationship
Talk about a cute meet. This indie-film power couple has been together for 17 years, but they've only been married for two. The bride was reluctant. It took the husband 15 years to get her to say "I do." So exactly how did Felicity Huffman and William H. Macy meet? Acting class. How typical of this atypical Hollywood romance, right? (They did meet in an offbeat theatre group in New York, which allows them to keep their indie street cred, don't worry.) At Sunday's Golden Globes, it's practically a guarantee that the offbeat power couple will look totally chic walking the red carpet together regardless.
Huffman, 52, is nominated for a Golden Globe for her intense and provocative portrayal of Barb Hanon, a woman seeking justice for her murdered son in the 2015 mini series American Crime. By her side, husband, veteran character actor, and star of the Showtime hit, Shameless, Macy, will be excitedly cheering her on (the actor is definitely no stranger to award shows himself).
Huffman and Macy have two children together, and have broken up and gotten back together over the years. But what finally convinced the former Desperate Housewives star to stick it out with Macy and to tie the knot?
The actress has some pretty awesome relationship advice for women, so listen up. She admits she had to go through all the work it takes to trust someone, and I mean really trust, as in, you know, for life. "It was the work I had to do in order to bring myself to the marriage," Huffman told People in February lat year, "and then the work that I did to be able to trust another person [that let me grow as a woman]." At first, Huffman added, she was terrified of losing herself to her marriage. She explained,
I thought I'd disappear. Men's stock when they get married goes up. Women's stock goes down.
Ain't it the truth? Regardless, as her sixth Golden Globe nod proves, Huffman has certainly not lost herself. In fact, she seems to be doing better than ever.
These days, the actress is mad about marriage and Macy, even if he does take her car keys and disappear with them when she's on duty for the morning school run, as she joked to talk show host Ellen Degeneres in April 2015.
If you're dying for more insight on Huffman's personal life, you're in luck: Just have a peek at her lifestyle blog What The Flicka? to see what I mean. The actress gets real about relationships, parenting, sex, food, and being a down-to-earth Hollywood mom. Be on the lookout for shoutouts to her supportive partner, Bill, and tips on how to sustain lasting romance.
Whether Huffman wins an award on Sunday night, she'll definitely be going home a winner.
Images: Kevin Winter/Getty Images; Giphy (3)