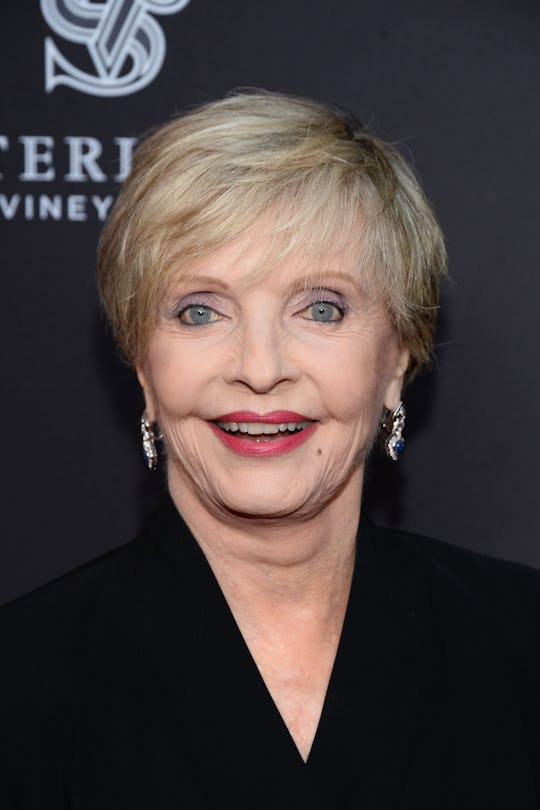 Matt Winkelmeyer/Getty Images Entertainment/Getty Images
How Did Florence Henderson Die? The 'Brady Bunch' Star Was With Her Family When She Passed
There are a few television mothers who stick with you. Some come and go, but there is one that you could argue was the ultimate television mom that spanned generations: Carol Brady. Florence Henderson became the epitome of motherhood on television when The Brady Bunch first aired in 1969. The actress lived on television for years, whether it came through new projects or syndication, so when it was announced that Henderson died at age 82, it, undoubtedly, broke many hearts. But how did Florence Henderson die? The Hollywood matriarch passed with family and friends by her side. (Romper reached out to Henderson's representation for statement.)
According to Entertainment Tonight, Henderson died from heart failure, surrounded by her four children (Barbara Bernstein, Elizabeth Bernstein, Joseph Bernstein, and Robert Bernstein). While no other details were included in the statement from representative Kayla Pressman, it is comforting to know that Henderson was surrounded by those she loved dearly at the time of her passing. Heart failure can come at quite a surprise, and with her recent appearance on Dancing with the Stars, supporting her TV daughter Maureen McCormick, it would appear that this was a rather sudden passing.
Fans and celebrity friends were quick to respond to Henderson's passing. Previously mentioned Maureen McCormick (Marcia Brady) was incredibly close to Henderson, recently having her featured in a few dances during her Dancing with the Stars season. Henderson herself was doing the cha-cha and samba for the mirrorball trophy on DWTS in 2010. So, it's no doubt that McCormick was quick to respond to the sad news.
Other celebrities have responded to the late night Thursday news with sadness but still honoring the incredibly influential woman.
As details emerge regarding Henderson's death, thoughts are absolutely with the family. Her mark on television (and history) will not be forgotten and she the impact she leaves the world with will absolutely live on forever.