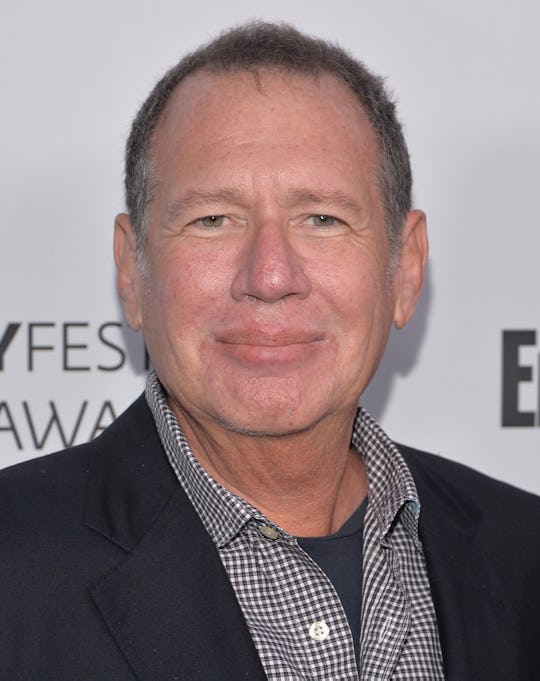 Alberto E. Rodriguez/Getty Images Entertainment/Getty Images
How Did Garry Shandling Die? Sources Say A Heart Attack Was To Blame
TMZ reported on Thursday that 66-year-old actor Garry Shandling had died. Shandling, who is best known for his roles in HBO's The Larry Sanders Show and Showtime's It's Garry Shandling's Show, was reportedly in good health. A source for TMZ said that even as of Thursday morning, Shandling was speaking to friends. The source told TMZ that there was a 911 call from Shandling's home, and that "Shandling was alive when he arrived at the hospital."
TMZ reported that "sources familiar with the situation" attributed the 911 call to a massive, unexpected heart attack, although initially, sources were not sure what had happened. A spokeswoman for the Los Angeles Fire Department told the New York Daily News that the 911 call was made at 10:40 on Thursday morning.
Shandling was a television comedy star in the days before services like Netflix, Amazon Prime, and HBO Now made premium television available to a wider audience. According the The Washington Times, both The Larry Sanders Show (1992-1998) and It's Garry Shandling's Show (1986-1990) "broke radically from then-recent sitcom conventions." Garry Shandling's Show, for instance, "was explicit about the fact it was a show, and Mr. Shandling would frequently talk to the audience and include it in bits of business." This type of meta self-referential humor would become staples in comedy series like The Office and Curb Your Enthusiasm. It's not surprising, then, that comedian Ricky Gervais Tweeted that Shandling was "one of the most influential comedians of a generation."
According to the Daily News, Shandling started out as a sitcom screenwriter, but after suffering critical injuries in a car accident in 1977, he realized that his true calling was as a stand-up comedian. Shandling became a recurring guest on The Tonight Show Starring Johnny Carson, which led to an opportunity to develop It's Garry Shandling's Show, a "parody of a sitcom" that was one of the first successful television series on Showtime, earning the young network four Emmy nominations.
Even more critical success came with Shandling's next project, The Larry Sanders Show, which was nominated for 18 Emmys (the show won three of those 18 nominations). According to NBC News, Shandling was so devoted to the show that he turned down an offer from NBC to take over Late Night when David Letterman left the network for CBS.
Shandling's influence on Americans of all ages is perhaps best encapsulated by this downright amazing scene from Freaks and Geeks, the late '90s dramedy that was produced by prolific director and screenwriter Judd Apatow, who got his start as a writer for The Larry Sanders Show. Apatow credits Shandling as his mentor.
Shandling's most recent film role was playing a corrupt senator in 2014's Captain America: The Winter Soldier. Shandling remained active in the world of showbiz up to the time of his death, and it's clear that he will be missed by fans and colleagues alike.