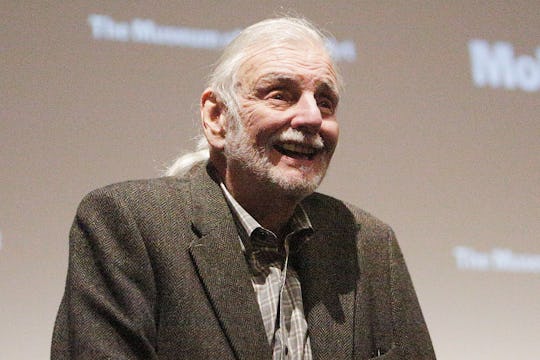 Lars Niki/Getty Images Entertainment/Getty Images
Legendary Filmmaker George Romero Dies At 77
News broke Sunday afternoon that one of Hollywood's greatest filmmakers had lost his battle with a serious disease. So how did George Romero die? Reports claimed the 77-year-old had been fighting a long battle with lung cancer.
Romero, who was the mastermind behind the famous Night of the Living Dead film, was 77 years old when he passed away in his sleep on Sunday. According to the director's manager, Chris Roe, Romero died,
listening to the score of 'The Quiet Man,' one of his all-time favorite films, with his wife, Suzanne Desrocher Romero, and daughter, Tina Romero at his side. He died peacefully in his sleep, following a brief but aggressive battle with lung cancer, and leaves behind a loving family, many friends, and a filmmaking legacy that has endured, and will continue to endure, the test of time.
Critics acclaimed Romero's 1968 horror film, Night of the Living Dead as inventing the zombie genre in film, and in fact, that first movie was just the beginning of Romero's impressive career in Hollywood. Following the success of Night of the Living Dead, Romero also went on to create Dawn of the Dead, Day of the Dead, Land of the Dead, Diary of the Dead, and Survival of the Dead.
Romero grew up in New York City after being born in the Bronx on Feb. 4, 1940. Romero was clearly advanced, as he graduated from Carnegie Mellon University's fine arts college in 1960, when he was only 20 years old. After that, the producer and director started his own production company before making a name for himself with Night of the Living Dead.
Romero was always very aware of his critics, and in fact even referenced them in one interview with The Los Angeles Times. "I've been criticized the most for not writing good-guy/bad-guy characters," he told a reporter back in 1988. "But my people aren't clear-cut because real people aren't clear-cut. They're usually very gray, very ambiguous."
And although Romero's movies were pretty scary, part of what made them so legendary was that they didn't ignore so much of what makes humanity what it is. In his same interview with the Times, Romero said,
That's what makes this story so disturbing, because you don't know where you stand with everyone. There's a wonderful line in the original novel — 'the devil is instinct.' And I think that's what I responded to most — the theme of the evil within, the Jekyll-and-Hyde quality of the character.
No matter how you feel about horror films, though, there's no denying that Romero's work was brilliant, and he will most definitely be missed.