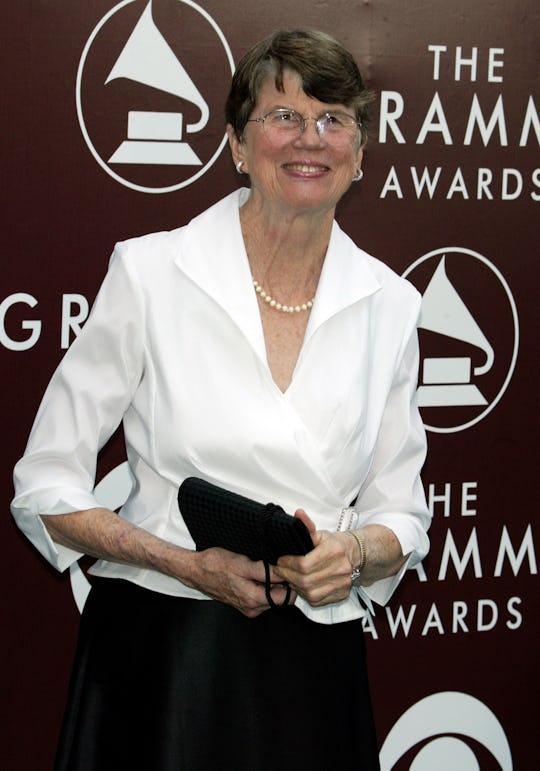 Kevin Winter/Getty Images Entertainment/Getty Images
How Did Janet Reno Die? The First Female Attorney General Passed Away At 78
On Monday morning, the first ever female United States Attorney General Janet Reno died at the age of 78 years old. Reno died at her home in Miami-Dade County, Florida due to complications from Parkinson's Disease, which she was diagnosed with in 1995, while she was still working. Reno served as attorney general under the first Clinton administration from 1993 until 2001. She was controversial during her time in office, as Reno oversaw the convictions of the likes of the "Unabomber" (Ted Kaczynski) and Timothy McVeigh and Terry Nichols for the 1995 Oklahoma City bombing.
Reno also orchestrated the raid on the Branch Davidian's Waco, Texas compound. If you're too young to remember those events, you might also remember Reno for organizing the return of then 5-year-old Elian Gonzalez to his father in Cuba, after the toddler floated to Florida on a raft to live with relatives.
When you think about all of the huge events that she saw during her time in office, it's sort of amazing to think that she's not more of a household name for some Americans. Former president Bill Clinton made a statement today about Reno's legacy, saying, "As Attorney General for all eight years of my Presidency, Janet worked tirelessly to make our communities safer, protect the vulnerable, and to strike the right balance between seeking justice and avoiding abuse of power."
But Reno was not besties with the Clintons. She was accused by Republicans of protecting the president at the time, but she was not part of the Clinton "inner circle," according to The New York Times. She stuck to her values even when her job was threatened. While fiercely criticized from the Republican side of the aisle, she was also no friend to Democrats. Reno led the push for the Whitewater investigation, which looked into a private land-deal Clinton was allegedly involved in. That investigation later also looked into the president's relationship with Monica Lewinsky — and the rest is history.
Reno also ran against Jeb Bush to be governor of Florida in 2002.
Reno was not just the first female attorney general, but also served the longest term of any attorney general in the past 150 years. The fact that both sides felt the need to criticize her is a testament to her commitment to public service. An attorney general is a member of the president's Cabinet, but really, they should be someone who can stand up for the American judicial system overall. Like her or not, Reno did that.
It's a little crazy to think that the first female attorney general also served under the current first female presidential candidate's husband once upon a time. It's sad for her family and friends, but Reno will most definitely go down in history as a powerful, dedicated politician women should look up to.