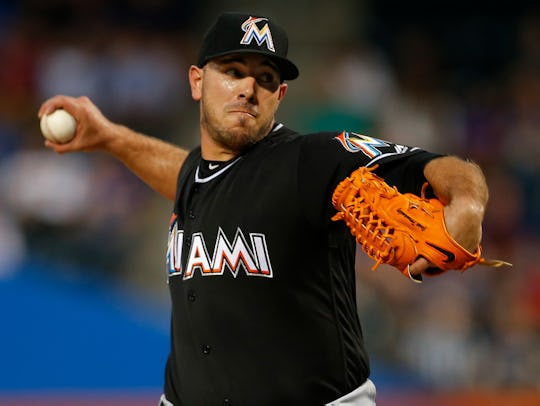 Rich Schultz/Getty Images Sport/Getty Images
How Did Jose Fernandez Die? Fans Are Mourning The Rising MLB Star
Fans are mourning a rising MLB star, both for his talent on the pitcher's mound and his notoriously cheerful personality. José Fernández, pitcher for the Miami Marlins, was killed early Sunday morning. He was found dead at 3:15 am by members of the coast guard out on patrol. He was only 24. As the sports world grieves the loss, many are left wondering how José Fernández died and what can be done to ease the family's pain.
According to authorities, Fernández died in a boating accident. Two other men were found dead at the scene, as well, after their 32-foot boat was discovered crashed on a jetty near Miami Beach. In a press conference on Sunday, the Florida Fish and Wildlife Conservation Commission noted that "speed" had been a factor in the accident. Fernández was widely considered to be one of baseball's brightest stars and his tragic death comes a shock to fans of the sport around the country.
The Miami Marlins canceled a game against the Atlanta Braves on Sunday in the wake of Fernández's death. The team released a brief statement on its official Twitter account, which read:
The Miami Marlins organization is devastated by the tragic loss of José Fernández. Our thoughts and prayers are with his family at this very difficult time.
In a show of Floridian solidarity, ESPN reported that the Miami Dolphins announced they plan to have a moment of silence in honor of Fernández at their game on Sunday. The Tampa Bay Rays will also cancel a planned pregame ceremony to honor David Ortiz out of respect.
The Associated Press reports that many of Fernández's teammates gathered at Marlins Park to grieve after hearing the sad news. Two dozen of his teammates appeared at a press conference addressing the tragedy wearing black Marlins jerseys. Third baseman Martin Prado noted, that "deep in [their] hearts, there [was] a lot of pain," while Manager Don Mattingly spoke of the childlike joy Jose channeled when playing baseball.
Fernández made his MLB debut at the age 20. He had only been in the United States for five years, having defected from his native Cuba at the age of 15. He attempted to defect three times before successfully entering the United States, according to Fox Sports, with each failed attempt resulting in prison time. Fernández was determined to make it to Florida and two years after his arrival, he was finally granted citizenship. "Every day when I wake up and I look around me and I know that I'm free," Fernández said to the local CBS affiliate back in 2015. "That's a dream."
Fernández was able to accomplish a great deal in his 24 years. He even announced he was expecting his child just a few days before his death. Fernández posted a gorgeous black and white photo of his girlfriend and her baby bump to his Instagram account, writing,
I'm so glad you came into my life. I'm ready for where this journey is gonna take us together.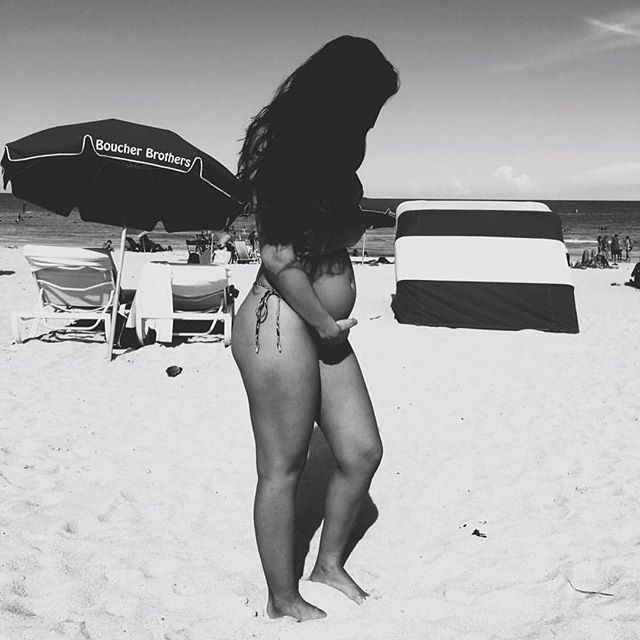 The investigation into the cause of the boat accident is still ongoing. In a press conference on Sunday, Lorenzo Veloz, a Florida Wildlife Commission official, confirmed that speed had indeed been a factor in the crash. Drugs and alcohol, however, are not believed to have played a part in the accident.
Fernández's loss will be felt by all those who loved him and those who loved what he did for America's favorite pastime. Baseball won't be the same without him.