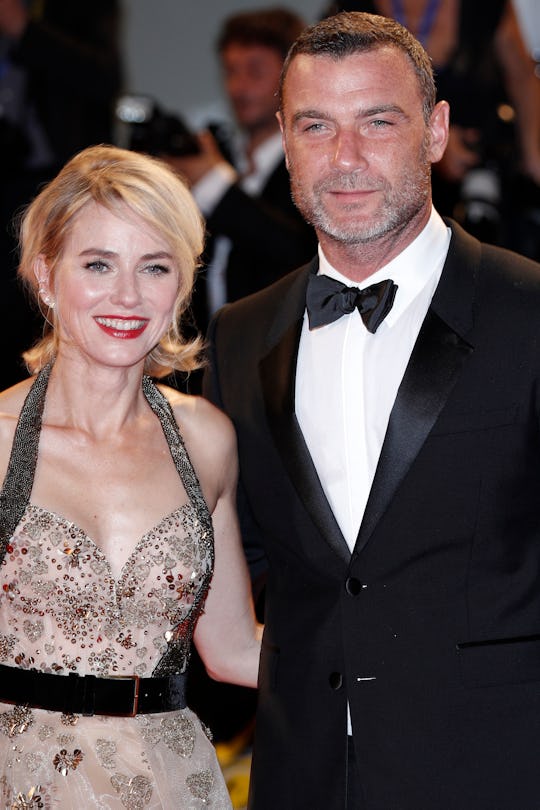 Andreas Rentz/Getty Images Entertainment/Getty Images
How Did Liev Schreiber & Naomi Watts Meet? Their Split Is Breaking Fans' Hearts
Break-up announcements have been plaguing the internet these days. After news recently broke that Brangelina (that's Brad Pitt and Angelina Jolie, for those not familiar with the celeb couple's famous portmanteau) was no more, fans of celebrity couples everywhere have been losing hope that their beloved romantic pairs might not last any longer either — so when news that Liev Schreiber and Naomi Watts were calling it quits hit headlines on Monday, fans were devastated. But while their split is breaking fans' hearts, some are looking back to happier times to cope — because they always say you remember the beginning at the end (for lack of a less morbid reference). So how exactly did Schreiber and Watts meet?
Schreiber and Watts have been together for 11 years, and are parents to Alexander (Sasha) Pete, and Samuel Kai, People reported. According to a 2013 interview with Allure, the now former couple met at a Met Gala some 11 years ago.
Watts described her instant attraction to the Ray Donovan star, saying,
Normally I want a guy to make the first move, and he wasn't. Then he got up to say he was leaving and I was like, "Oh, s--t." Probably another couple years are going to pass by... I was wildly attracted to him and his work, so I said something cheeky as he was about to walk out... I said, "Don't you want my digits?" Because I couldn't possibly say, "Would you like my phone number?" ... It made him laugh.
In a 2011 People interview, Watts explained that she and Schreiber spoke for "several weeks" after their initial meeting. "We spoke on the phone for several weeks and emailed," she said. "And then I made up some excuse to come to New York and the rest is history."
Certainly, it's a sweet meet cute. So it's no surprise that the internet seems to be having a very difficult time handling the break-up news:
Watts and Schreiber released the following statement to The Hollywood Reporter, about their split:
Over the past few months we've come to the conclusion that the best way forward for us as a family is to separate as a couple. It is with great love, respect, and friendship in our hearts that we look forward to raising our children together and exploring this new phase of our relationship. While we appreciate your curiosity and support, we ask the press to be mindful of our children and respect their right to privacy.
News of their split joins the list of other recent high-profile break-ups, which of course, sparks a lot of interest and curiosity – but as they've both insisted, only Schreiber and Watts know what's best for their family, despite the public's rabid fascination. Here's to hoping Schreiber and Watts can privately and positively move forward with their lives, away from the spotlight.