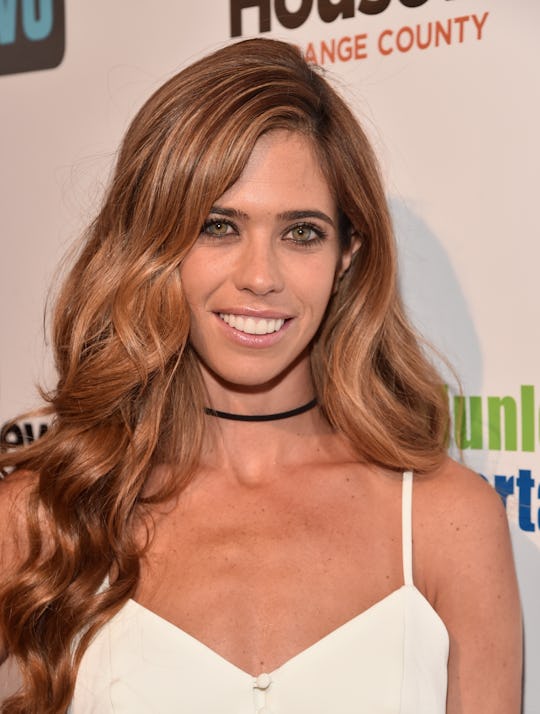 Alberto E. Rodriguez/Getty
Lydia McLaughlin Made Her Money In An Impressive Way
There are many reasons to watch The Real Housewives of Orange County, one of which is to simply gawk at the insane wealth of its stars. So how did Lydia McLaughlin make her money? This wealthy Wife has been working with her husband Doug McLaughlin in the media business for quite some time. At the moment Lydia and her husband are on their way to building a luxury publishing empire.
Lydia's husband Doug is the owner of SKYLAB Media Group, which he has been working for for the past 12 years. This appears to be how the couple first amassed their estimated $15 million net worth. Even among Housewives, this is a pretty significant chunk of change. Suffice it to say, the McLaughlin family was doing pretty well for themselves. With this kind of huge financial holdings, Lydia and Doug, it appears, decided to take a risk and start a brand new project, that could either take off and skyrocket them into the very upper echelons of the über wealthy, or maybe even ruin them (although probably not that dire). According to her Bravo bio, Lydia and her husband have put "all their resources" into their new magazine called Nobleman. I don't know whether this refers specifically to money, or just their energies.
Nobleman is a luxury lifestyle magazine geared directly toward men, specifically, incredibly rich men. The magazine will purportedly tell all of the fancypants guys in Orange County where to eat, where to get their hair cut, where to vacation, and what to order at the bar. From their website, "NOBLEMAN is one of the most beautiful magazines in the world – more like a coffee table book, proudly displayed in the finest homes and businesses."
I have never seen a physical copy of Nobleman, so I cannot verify the claim that it is indeed one of the most beautiful magazines in the world or if the finest homes and businesses display it proudly on their coffee tables. But the website looks nice. In the magazine, Doug is quoted as saying,
With Nobleman, our aim is to bring something carefully curated and with real purpose to Orange County: intriguing interviews, intelligent prose, striking photography, and simply the best in exotic travel, motoring, design, fashion, art, architecture, culture and fine dining.
Assuming the magazine is doing well and making money, Lydia and Doug may soon pull ahead of their costars as far as net worth is concerned. Whether or not they'll be able to keep above the fray of all the in-fighting is another matter altogether.