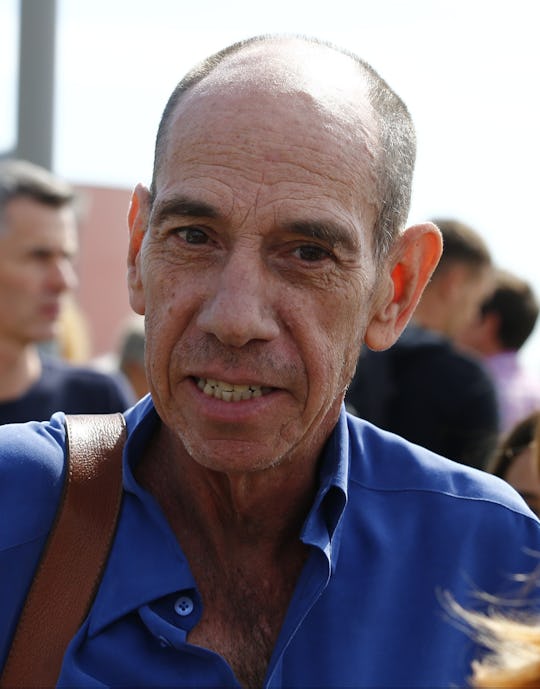 PIERRE TEYSSOT/AFP/Getty Images
Miguel Ferrer Of 'NCIS: Los Angeles' Dies At 61
So dedicated to his work that he opted to keep acting in the CBS hit NCIS: Los Angeles even as the illness that would take his life progressed, beloved actor Miguel Ferrier died Thursday at 61. He'll be remembered on the show for his "powerful dramatic presence on screen, a wicked sense of humor, and a huge heart," as showrunner R. Scott Gemmill wrote in a statement, and by fans of his other memorable roles in Twin Peaks and Crossing Jordan. Luckily for grieving fans, it's still possible to catch reruns of these shows either on cable or streaming services, because Ferrier's loss to cancer is a rough one.
Besides starring as Owen Granger on NCIS from 2012 until his death, Ferrer has starred in more than 40 movies as well as many television shows, both as an on-screen presence and a voice actor, Deadline reported. In fact, on the same day that he died it was announced that he would voice the mercenary villain Deathstroke on the upcoming animated original movie Teen Titans: The Judas Contract, according to The Hollywood Reporter. And to further cement his legacy in the aching hearts of his fans, they can look forward to seeing him reprise his role as FBI Agent Albert Rosenfeld on the May 21 Showtime revival of the classic.
The fact that he worked on projects until the very end illustrates Ferrer's commitment to his craft — one that's readily apparent to NCIS: Los Angeles fans. According to People, the show's management offered to release him from his contract when his cancer worsened last year, but he refused. Instead, the show's writers incorporated the illness into the storyline when it began to affect his voice. In the most recent episode, which aired Sunday, Granger is stabbed while in police custody.
In addition to leaving behind a wife and two sons, Ferrer is the first cousin of actor George Clooney and the son of actor Jose Ferrer. Jose Ferrer was the first Hispanic person to ever win an Oscar, for his work in the 1950 film Cyrano de Bergerac, and his son expressed dismay at the Academy when it failed to act after the award was stolen in 2000, eight years after the elder Ferrer died of colon cancer. "My dad won an Oscar in 1951 with an un-Anglicized name, the first Hispanic to ever win an Oscar, and the Academy is so intractable to this day," he said when the controversy went public, according toVibe magazine.
Still, Ferrer surely made his late father proud with the breadth and diversity of his entertainment, which ranged from voice work in The Lion King II to earning a director credit on Crossing Jordan. Although he's no longer with us, his work will surely live on.