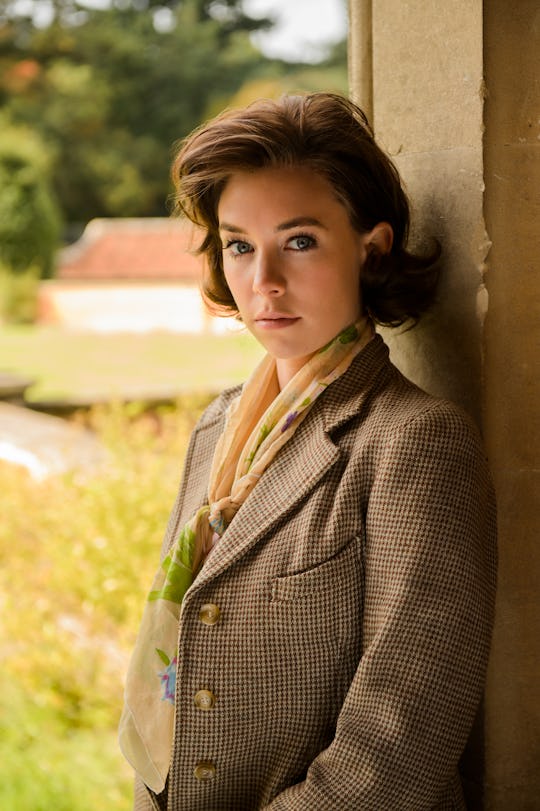 Alex Bailey/Netflix
How Did Princess Margaret Die? 'The Crown' Highlights Her Romantic History
The Crown, Netflix's latest drama, follows the lives of the British monarchy after World War II, particularly focusing on Queen Elizabeth II and her younger sister, Princess Margaret. With the release of The Crown Season 1 comes a lot of questions about the royal family, including how did Princess Margaret die? Princess Margaret smoked for most her life, beginning around the age of 15, which eventually led to her needing part of her left lung removed. Although she stopped smoking after that, she continued to drink rather heavily and was admitted to the hospital for pneumonia in January 1993.
After that, she suffered from a mild stroke in 1998 and then more severe strokes in January and March 2001, which left her with partial vision and paralysis on her left side. Then, in February 2002, Princess Margaret passed away at the age of 71 after suffering another stroke and her mother, known as the Queen Mother, died only seven weeks later.
Princess Margaret was seen as the most controversial member of the royal family, mainly because of her romantic entanglements, which The Crown focuses on. After the death of her father, King George VI, Princess Margaret and her mother moved out of Buckingham Palace and into Clarence House, where Peter Townsend was appointed Comptroller of the household. Almost a year later, Townsend had divorced his first wife and proposed marriage to Margaret, who was 16 years younger than him. Margaret accepted, but Queen Elizabeth's consent was required for their marriage since the Church of England did not recognize the remarriage of those who have been divorced. Pending her coronation and tour of the Commonwealth, the Queen asked Margaret to wait a year for a decision to be made. Still, after that time had passed, the British Cabinet refused to approve the marriage unless Margaret renounced her rights to the throne.
In the end Margaret issued a statement, announcing she was not going to marry Townsend and the two parted ways. Margaret later married the photographer Antony Armstrong-Jones, but they later divorced after 18 years of marriage. Margaret's name was constantly attached to various male suitors throughout her life, and whether or not the claims were true, she became well known for her romantic trysts.
To learn more about the royal family, you can now watch The Crown on Netflix.