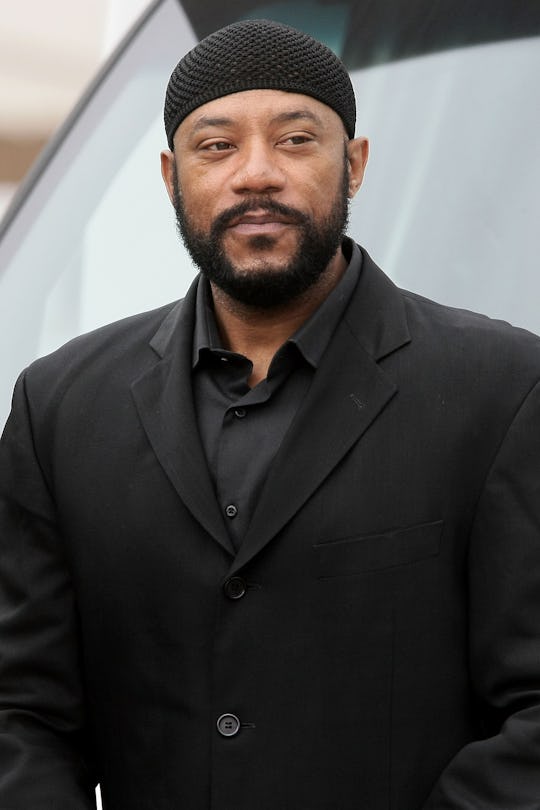 Jerod Harris/Getty Images Entertainment/Getty Images
Ricky Harris Dies At 54
On Monday, December 26, comedian and actor Ricky Harris passed away. Though perhaps best known for a recurring role on Everybody Hates Chris, Harris had been working since the 90s in comedy and had definitely earned himself some dedicated fans, particularly amongst those who had worked with him. At only fifty-four years old, his death was unexpected and sudden, making many wonder: how did Ricky Harris die?
It is being reported that Harris passed away due to a heart attack; according to his manager, Cindy Ambers, he had also suffered a heart attack two years ago. While this does not appear to be officially confirmed, it does give some indication of the health issues he may have been dealing with. He is survived by his two daughters, his ex-wife, and his mother.
Harris was a childhood friend of Snoop Dogg's, having grown up with him in Long Beach, and theirs was a partnership that continued throughout their careers. Snoop Dogg was one of many friends and former co-stars of Harris' to express grief over the actor's passing on social media. In an Instagram video, Snoop Dogg announced the death of his dear friend, referring to Harris as his "big brother, my homeboy" and honored his success as the first entertainer from Long Beach to make it in the business.
Harris' career got its start when he appeared on Def Comedy Jam in the 90s, after which he appeared in 1993's Poetic Justice alongside stars Janet Jackson and Tupac Shakur. Roles in both film and television followed, including parts in TV shows Moesha and the aforementioned Everybody Hates Chris, and most recently a part in the film Dope. He also regularly appeared in skits for Snoop Dogg's albums.
In addition to Snoop Dogg's posts about Harris' passing on Instagram, there were many fond remembrances to be found on social media, from both those who knew Harris and his fans. On Twitter, D.L. Hughley wrote, "My favorite comic passed today! He never got his just due! But if u ever saw him gig u knew he was as good as it gets! #RIpRickeyHarris." It was a message he continued on Instagram, where Hughley wrote, "He was one of the coldest cats I've ever seen. My favorite, I can't count all the things I learned watching u!"
It's been a rough end to a tough year, but the outpouring of affection and respect for Harris in the wake of his death proves that he may be gone, but he's far from forgotten.