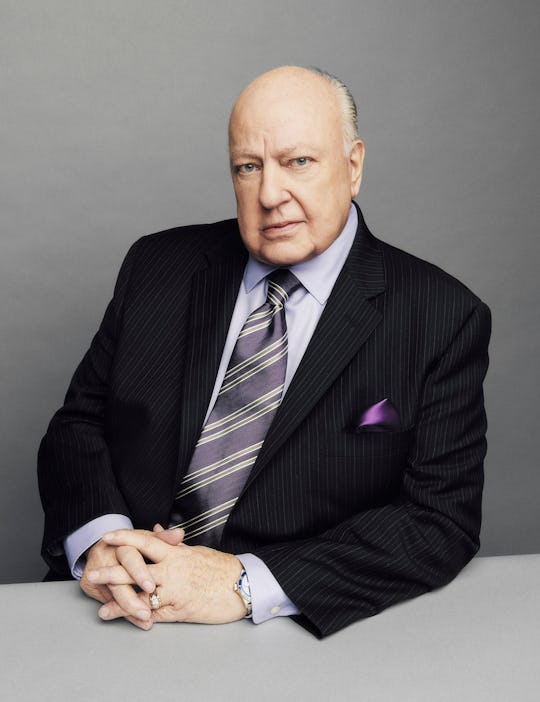 Handout/Getty Images Entertainment/Getty Images
Roger Ailes' Wife Releases Statement On Husband's Death
The former CEO of Fox News, Roger Ailes, has died according to reports Thursday morning. He was 77. How did Roger Ailes die? According to a report from CNN, Ailes had been in a coma after falling at his home in Florida last week. On Thursday, Fox News shared a statement from Ailes' wife, Elizabeth, which reads as follows:
I am profoundly sad and heartbroken to report that my husband, Roger Ailes, passed away this morning. Roger was a loving husband to me, to his son Zachary, and a loyal friend to many. He was also a patriot, profoundly grateful to live in a country that gave him so much opportunity to work hard, to rise—and to give back. During a career that stretched over more than five decades, his work in entertainment, in politics, and in news affected the lives of many millions. And so even as we mourn his death, we celebrate his life.
Ailes began building Fox News from the ground up in the mid 1990s and lead the network for the last two decades. Before he became a prominent American media mogul, Ailes worked for former president Richard Nixon, for whom he once prepared a report entitled: "A Plan for Putting the GOP on TV News" wherein he explained the value of television as a medium for politicians to inform, engage, and influence the public.
After 20 years, Ailes resigned from Fox in July of 2016 after several allegations of sexual harassment were made against him by current and former employees, according to TIME.
As opposed to many other prominent media organizations, the Fox News Network is generally considered to cater to the politically conservative in terms of its reporting, anchors, and correspondents. As The Washington Post pointed out in their coverage of Ailes' death, Fox News has consistently been a counterpoint to other leading — but left-leaning — media organizations. Ailes' influence over Fox News (which has long reigned as number one in cable news) was no doubt based in his previous political work for a number of Republican politicians, including Ronald Reagan and George H. W. Bush.
The end of his political and media career came last year after former Fox & Friends anchor Gretchen Carlson accused Ailes of sexually harassing her. Carlson alleged that when she tried to hold Ailes accountable, she was demoted, according to New York Magazine. After Carslon's story came out, more than 20 other women who had worked at the network came forward with allegations against Ailes — including Megyn Kelly, according to PEOPLE.
Kelly left Fox News for a position at NBC in January, and appeared with the network for the first time at the upfront presentation in New York City earlier this week.