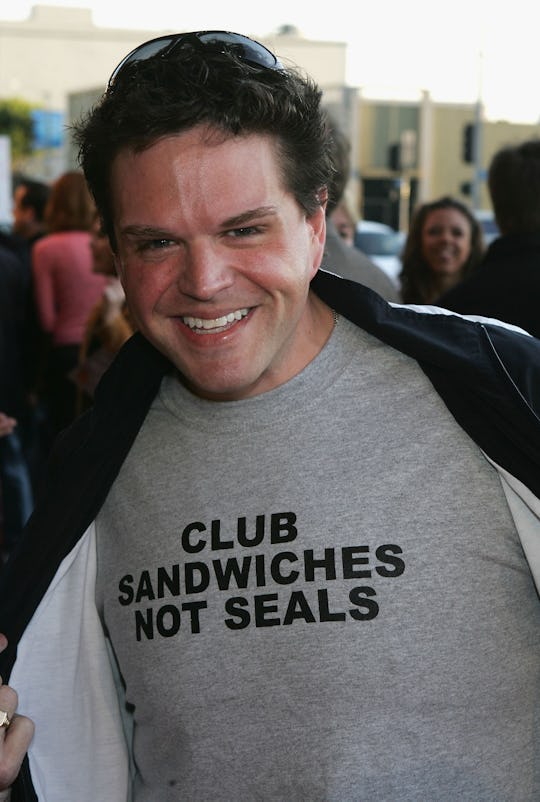 Frazer Harrison/Getty Images Entertainment/Getty Images
How Did Ron Lester Die? The 'Varsity Blues' Actor Was Very Young
After a lifelong struggle with obesity, Varsity Blues actor Ron Lester was confirmed dead on Friday evening. His agent, David Bradley, confirmed in a Facebook post that he wasn't in pain and went peacefully, but how Ron Lester died is pretty sad all around? The 45 year old was suffering from heart failure after he had been hospitalized for around four months, according to Variety. He also had liver and kidney problems. According to Bradley, Lester was moved to an intensive care unit to hospice on Friday and taken off life support surrounded by friends and family.
Lester was best known for his role as Billy Bob in Varsity Blues, starring alongside Paul Walker and James Van Der Beek. At the time, Lester was over 500 lbs. and eventually had a gastric bypass surgery in 2000, where he flatlined on the table but made it through the surgery. Eventually he lost about 300 lbs. He felt a little torn about having the surgery, according to an interview with Bodybuilding.com where he said, "The difference is that I am no longer the 'funny fat guy.'" "I sold my 'niche' for my chance to live. … I would never trade the life I have now with… the endless opportunities I have in store for me, with my old life," he added.
His struggle with his health and weight defined his career, in a way. After spoofing his Billy Bob character in Not Another Teen Movie and starring in the WB's Popular for its quick run, he eventually stopped working after his bypass surgery. In fact, in a 2014 profile in Grantland, Lester sighs after fans don't recognize or continue to tell him how "great" he looks. According to the piece, Lester said, "I need to get famous for something else." But he also moved his famous characters, too.
Having grown up in Kennesaw, Georgia, Lester moved to Texas, where he died in Dallas on Friday. He said in an interview this year with Movieweb that his he, "had the same feelings that my character had." Lester said, "Jon Voight is like a father figure to me, and after doing this movie, he's just the greatest mentor I had." He added that "there were times, like in those scenes where he was chewing me out, I allowed the emotion to come out, because it was real."
Lester is survived by his fiancé, Jennifer Worland, who the actor called the "love of his life" on Twitter late last year.