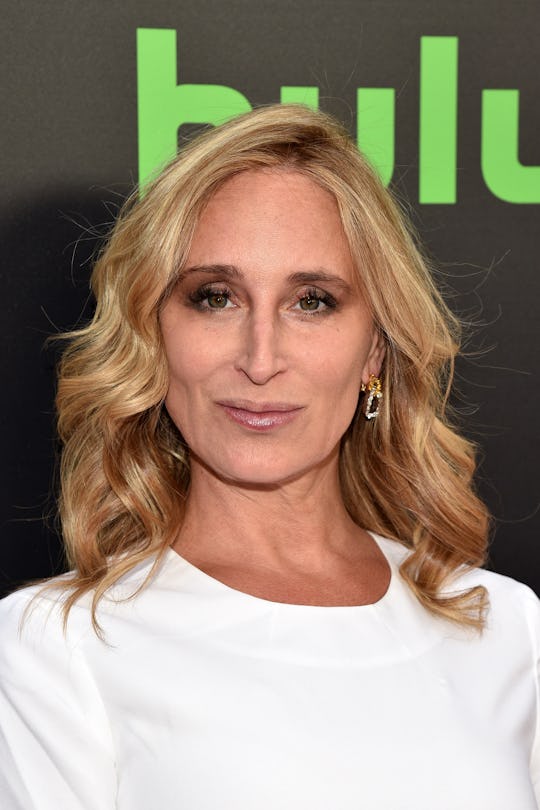 Bryan Bedder/Getty Images Entertainment/Getty Images
Sonja Morgan Has Worked Hard For Her Money
Being Sonja Morgan means being very, very glamorous. The woman is a New York institution, but how exactly did Sonja Morgan make her money? The Real Housewives star has worked all of her life. She graduated from the Fashion Institute of Technology and went right to working in the fashion industry. She ran a super upscale boutique, but also modeled in Europe and worked in public relations. But not just any public relations — she did PR for the likes of the Plaza Hotel and super upscale restaurants. In short, Sonja earned her money with her PR wits and socialite status.
Once, Esquire called her the "Straw That Stirs Drink" on the New York City food scene. President Donald Trump said of her way back in the day, that Sonja "was the glue" when it came to promoting businesses among the rich and famous in the city. In fact, she's recently been spotted partying with Ivana. (Hm, maybe this is why she's not into talking politics with Carol this season.)
Basically, Sonja made her money by promoting everything that was sparkly and popular in New York in the '90s and early aughts. She was named on the best dressed list by New York and was in The New York Times Style section (the pinnacle of Manhattan-socialite status) attending parties and charity events. This is also why she's the link to newcomer Tinsley Mortimer this season. Sonja's New York was a good New York.
Sonja was married to an heir of J.P. Morgan and since their divorce she's struggled a bit with financial problems, so her net worth (and how much money she actually saved from her previous business endeavors) is hard to calculate. On The Real Housewives of New York, viewers watched her struggle with her ex about money and legal woes for years and years. She told E! News in 2015:
Its over now. Its come to an end. The $9 million-plus is all there. It was $7 million judgment but with the administration fees, it was about another $2 million.
So divorce is also a lucrative business for some of the women on RHONY. On the show, Sonja is often trying a whole bunch of small businesses — like, selling dresses and yoga pants. In addition to that, this season she's doing an off-Broadway show, Sex Tips For A Straight Woman From A Gay Man.
Basically, Morgan has had her hands in a little bit of everything for most of her adult life. Love her or hate her, she's worked for it.