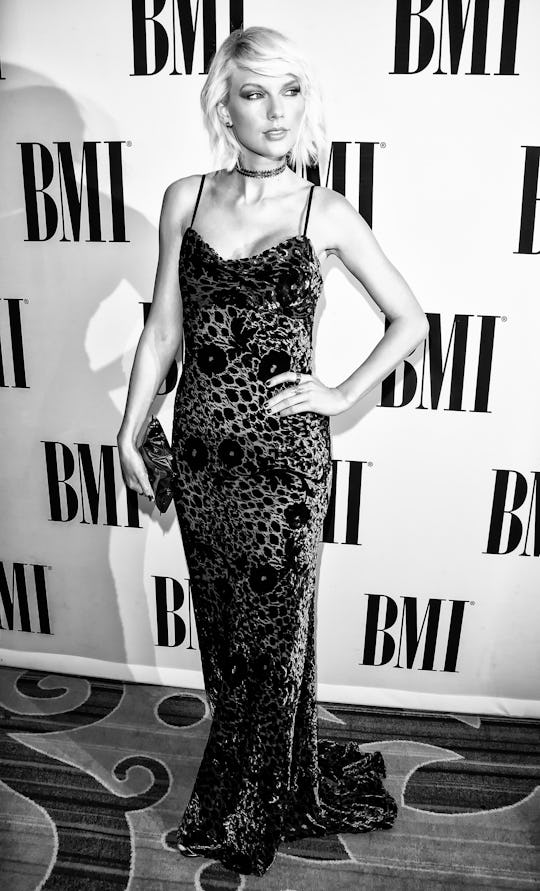 Mark Davis/Getty Images Entertainment/Getty Images
How Did Taylor Swift & Tom Hiddleston Meet? The Two Are Reportedly Dating
Just a few weeks after breaking up with DJ Calvin Harris, Taylor Swift and Tom Hiddleston are having their very own summer romance, according to The Sun. Of course, it's a tabloid, but the pics seem to confirm that Swift and Hiddleston are definitely exploring something — if not just the rocky beach of Rhode Island. Of course, at this point (and despite all the steamy rumors), most fans are likely wondering: How did Swift and Hiddleston meet in the first place?
Of course, we can never know (sigh) the full, probably hysterical stories of celeb meetings, but Swift and 35-year old Hiddleston, who stars in The Night Manager made headlines this spring at the Met Gala, where the couple got down on the dance floor after Swift was like, "why is no one dancing?" Swoon.
Videos of the duo dancing to Beyoncé's "Crazy In Love" and having a proper (seriously, very proper) dance off to T.I.'s "Bring 'Em Out" went viral after their apparent first meeting? I'm #RelationshipGoals-ing this news all over the place already. I mean, come on, people. Anytime you have enough hutzpah to have a dance off to T.I., you're in it for at least a season and a half. That's just how flings work.
In recent pics, Swift and Hiddleston are spotted on the beach taking a walk and holding hands and smooching on the rocks by her mansion (yes, her mansion in Watch Hill, Rhode Island) and all of that great stuff and it looks oh-so-serious. But to a — very, very — outside observer? This is just some straight up summer fun.
Swift and Harris broke up, very mutually, by all accounts, a few weeks ago. And Taylor Swift is basically the twenty-something queen of the world. She's already living her dream life and if I remember anything about being 26-years old, it was all about having a good time. Swift gets a lot of haters talking about how she has "relationships" and then makes songs about them and bares her heart all over the place, but what the heck else is someone who is 26-years old to do?
And not just any 26 year old — she's a talented, uber-succesful pop star, with friends in all the places. If she wasn't having dance offs at the Met Gala or taking long, hungover (come on, what are those sunglasses?) walks on the beach with a fellow actor with cash to burn, we should be worried. Let's not clutch our pearls here.
But this looks like fun. And she's now my summer inspiration. Bring 'em out, girl.