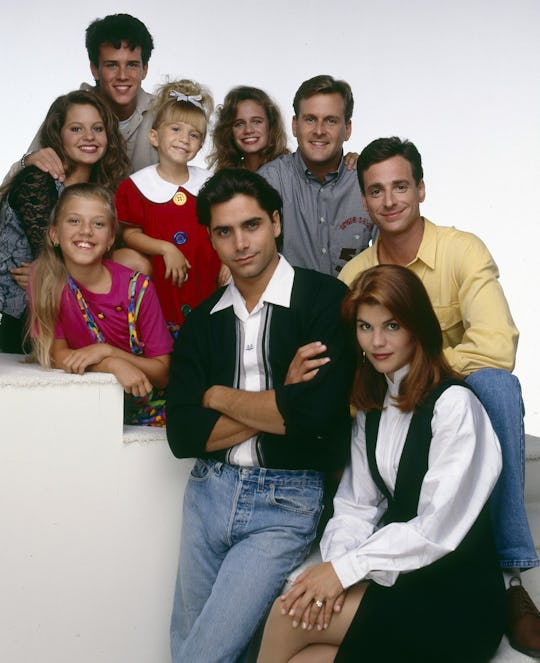 ABC Photo Archives/Disney ABC Television Group/Getty Images
How Did The Tanners' Mom Die On 'Full House'? It's One Of The Series' Saddest Episodes
Full House fans already know the sad back story that brought them all together under the same roof. After losing their mother, the Tanner family has good ole Uncle Jesse move into the house to help take care of the girls and... hilarity ensues. But, the storyline about Pam Tanner — mom to daughters D.J., Stephanie, and Michelle, wife to Danny, and also Jesse's sister — is much sadder than the typical Full House topics. So, in light of the hotly anticipated premier of Fuller House, it's worth reviewing how the Tanners' mom died on Full House.
Just six and a half months after the birth of little Michelle Tanner, Pam was only 29 years old when she was hit and killed by a drunk driver. Pam was only shown on Full House once, while the family was watching old home movies. Pam was played by Christine Houser and the episode is really sad.
Here's the Full House clip featuring a home movie of Pam coming home from the hospital with Michelle.
During the episode, the characters took turns telling their favorite stories about Pam. It was the season finale of Season 2 of Full House called "Luck Be a Lady (Part 2)," and in it viewers find out Danny Tanner met Pam in 10th grade and the two eloped very young, causing Jesse to beat Danny up, breaking one of his ribs. There are other really sweet stories about the girls singing "On Top of Spaghetti" with their mom and how they each inherited a different aspect of their mother's personality.
It's bittersweet and heartfelt story lines like Pam Tanner's that made fans fall in love with the Tanners and Full House all those years ago. Sure, Uncle Jesse was a bit of a mess, but he loved his nieces, his sister, and even his goofy brother-in-law, and he held the whole crew together. It's the same reason why the reboot of the beloved series, Fuller House is such an anticipated event.