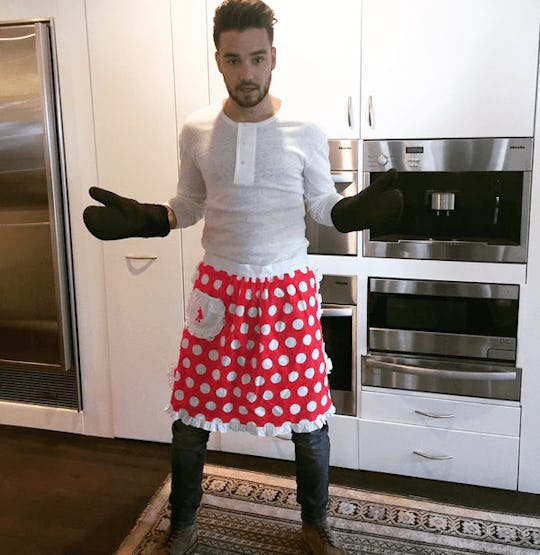 One Direction/Twitter
How Do Celebrities Spend Thanksgiving? Here's How 14 Celebs Are Spending Their Day — PHOTOS
As we gather round our Thanksgiving tablescapes this Thursday, happily munching on turkey and mashed potatoes, imbibing in our finest craft brews and local wines, fending off drunk uncles and busy-body grandmas, we must pause and take a moment to give thanks for those poor souls who get so little of our daily gratitude: the celebrities. We need to know how celebrities spend Thanksgiving, because... well, we just do. Believe it or not, the holiday isn't as bedecked with flanks of personal assistants and chefs at their sides as you might think. Some of our favorite famous folks are enjoying perfectly normal, down-to-earth Thanksgiving festivities just like the rest of us, awkward parents and all.
Whether it's Alicia Keys trying to pick out baby's first Thanksgiving outfit to Kris Jenner sharing her favorite Thanksgiving side dish recipe, there's no denying it: Sometimes even the most famous need a day off to just gorge themselves on turkey like the rest of us. Even One Direction extends their Thanksgiving greetings to those of us across the pond, as so adorably expressed by Liam Payne wearing his finest polka dot apron and oven mitts.
If you're looking for a few minutes of escape from the family at the dinner table, we've rounded up Thanksgiving well-wishes and social media posts from your favorite celebrities to keep you occupied. Here's what we've got:
Typical Thanksgiving Gratitude Posts
The Jokesters
The Kardashians, Naturally
Kris Jenner reveals the secrets behind her sweet potato soufflé:
Meanwhile, Khloé is cooking like crazy for her family, because she's the best.
Dwayne "The Rock" Johnson And His Amazing Dog
Katy Perry And Amy Schumer Embracing The Family Awkwardness
And... Snoop Dog
Happy Thanksgiving!
Images: One Direction, Kourtney Kardashian, Kim Kardashian West, Katy Perry, Amy Schumer/Twitter; Kris Jenner/Facebook; The Rock, Snoop Dog/Instagram