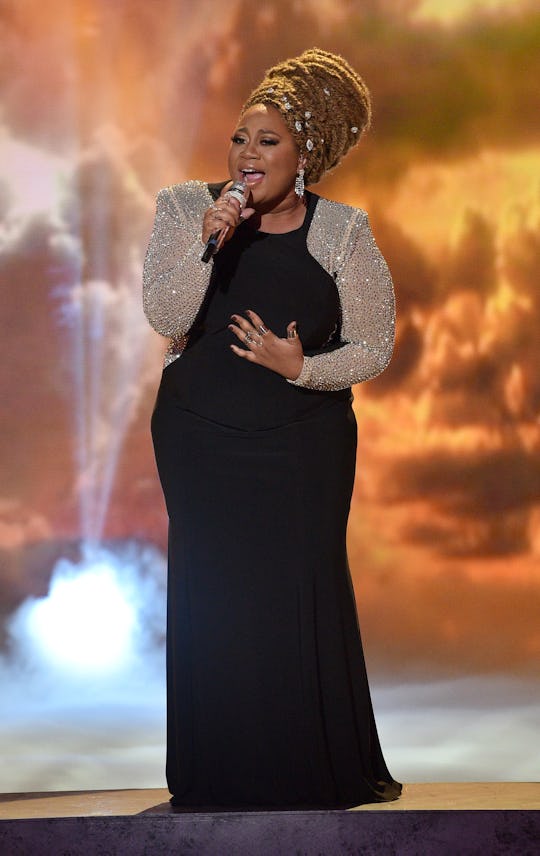 Michael Becker/ FOX
How Do You Vote On 'American Idol'? Here's How To Help Your Favorite Win
There are two very important things to vote for in 2016. The first is the presidential election that takes place in November. The second — equally important, might I add — thing to vote for this year is the American Idol finale. On Wednesday, La'Porsha Renae and Trent Harmon took to the Idol stage to convince viewers that they deserve to be the next American Idol. Both of them were amazing, but amazing doesn't win you the title. Voting does — fan voting. So, if you want one of these two to win, you have to vote. And guess what, voting for American Idol has never been easier.
Wednesday proved to be one of the best shows of the season. For their final songs, Trent sang "Chandelier," while La'Porsha sang "Diamonds." Both performers received rave reviews from the judges, truly proving that this competition is neck-and-neck. If you've never been a voter for American Idol, there truly is no better time to pick up your tablet, cell, landline, laptop, whatever, because you may never get another chance to vote (remember, this is the series finale we're talking about).
So, how do you vote? Here are all of your options to help your favorite win American Idol.
Facebook "SuperVote"
By using your Facebook account, you can vote on American Idol's site. You can vote 10 times via this method. (Maybe even hack into your parents' Facebook accounts to use their 10 votes, too.)
SuperVote On The Fox Now App
Download the FOX NOW app on your device and submit up to 10 votes per contestant on your phone and 10 votes per contestant from your tablet.
Google It
It seriously doesn't get easier than searching "American Idol vote" and using the Google Voting Module.
Text Voting
By texting 21523 with the respective number for your contestant, you can cast a vote straight from your phone.
Call It In
Above are the numbers for voting for your favorite contestant.
Happy voting!