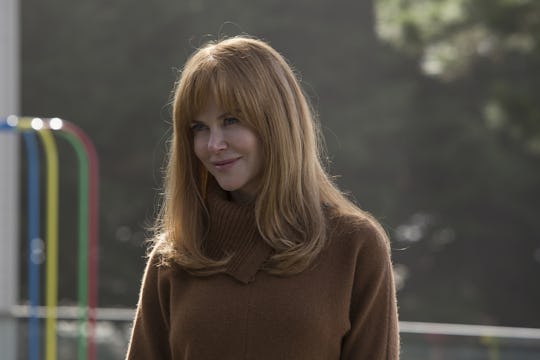 Hilary Bronwyn Gayle/courtesy of HBO
Fans Of The Book Will Love HBO's 'Big Little Lies'
HBO's latest limited series, Big Little Lies, begins on Sunday, Feb. 19. The show follows a group of mothers before and after an unfortunate incident during their children's school Trivia Night. It's based upon the 2014 novel of the same name by Australian writer Liane Moriarty. Given the intense events that occur in the book — and the nature for film and television adaptations to change key elements of the plot — you may be wondering if the series remains faithful to its novel counterpart. How does Big Little Lies compare to the book? You may be surprised. (Warning: spoilers from the novel ahead!)
Fans of the novel will immediately notice a difference between the book and the series: the setting. Moriarty's novel takes place in Australia, where the author herself lives. The series, however, takes place in Monterey, California. The characters are, thus, American as opposed to Australian as well. One of the main cast members, Nicole Kidman, met Moriarty in their native home of Australia to secure the rights in 2014 when the novel was published. According to Variety, Reese Witherspoon had recruited Kidman for the project soon after reading the novel herself.
Witherspoon noted that the change from Australia to California was made on purpose. "I think we all agreed that [Monterey] brought more of the sense of a small community where everybody talks about each other," she told Variety. Another change? The children in the show are not in kindergarten as in the novel, but rather in first grade.
The overarching plot, however, remains the same: a murder mystery plagues this community, and we're left to solve it — and get a glimpse into their dysfunctional families in the process. Big Little Lies' showrunner, David E. Kelley, spoke to Variety during the same interview about what they changed from the original story. "When we first started the project, there was a question mark in terms of the tone, because the book is at times silly and at times very, very ugly," he said.
Did both the silly and ugly parts of the novel make it into the series? Kelley believes so. He told the outlet, "I think that we stay very true to the dramatic tentpoles of the piece, but allow ourselves to be funny where we can, because life often is. Even if you don't feel laughing, sometimes it laughs at you."
Witherspoon notably asked for a change in her character, Madeline's, arc "because I didn't have anything to play but perfection," she explained. "And I just think those people who are perfect [are] all full of sh*t." What the change is, however, we have to tune in to see. It appears that for the most part, the creators of the HBO series remained fairly true to the novel — and when they didn't, they put a lot of thought into why.