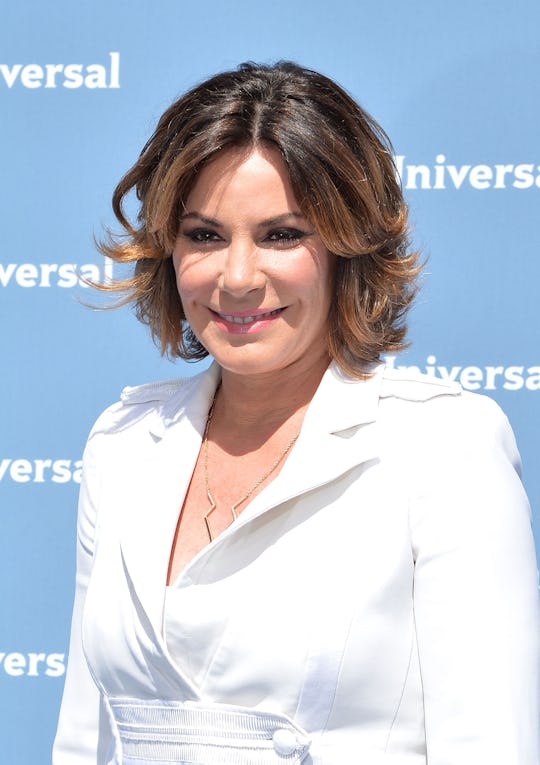 Slaven Vlasic/Getty Images Entertainment/Getty Images
How Does Ramona Singer Know Luann De Lessep's Fiancé? He Knows A Few 'Real Housewives'
Every fan of The Real Housewives of New York was thrilled for Countess Luann de Lesseps when she announced in February that she was engaged to Thomas D'Agostino Jr. And perhaps also a little disappointed, as this most likely spelled the end of the clandestine tropical trysts with Johnny Depp look-a-like pirates. On Wednesday's episode of The Real Housewives of New York, Luann introduced the ladies (and viewers) to her new man, the very handsome and normal-seeming Tom. It soon came up that though Dorinda introduced the pair, Tom, Luann's fiancé, knows Ramona Singer. But just how well does he know her? Well that's up for debate.
According to Luann, the two were never romantically involved. Tom views Ramona as a friend. Ramona, however, said that she actually dated Tom, and was actually upset that Luann didn't give her the courtesy of a heads up that she was dating her ex-fling. So who's deluded here? Ramona or Luann? Maybe both? According to Bethenny, perhaps the fact that the two women both dated this guy isn't that weird, as the Upper East Side is apparently "the size of a sesame seed." Tom is "the new Harry Dubin." Good for him?
Luann brought Tom to a dinner with Dorinda and John, and Julianne and Michael, where it was immediately clear that Tom was not up on the Housewives drama, and was unaware that everybody was currently up to here with Ramona. "That's what you call her? The apologizer? The troublemaker?" he asked innocently, mildly scandalized. When Luann mentioned that Tom knew Ramona, he said of her, "She's real, she's humble." Oh, Tom. He does not know how to play this game. "You must not know her very well!" the ladies cackled.
Whatever the relationship with Ramona was at one point, it was abundantly clear that Tom and Luann were enjoying a very ooey-gooey delightful relationship, with very satisfying ahem, nighttime activities. At the dinner with Dorinda and John and Julianne and Michael, Tom told the story of how the couple first met, which started, of course, with hearing a very sexy voice. That's how we all fell in love with Luann, Tom. We get it. Mazel to the happy couple!