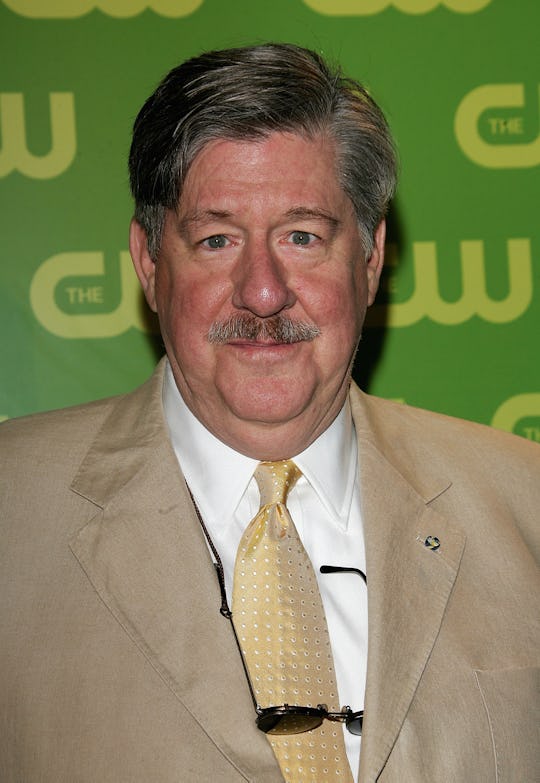 Evan Agostini/Getty Images Entertainment/Getty Images
How Does Richard Die In The 'Gilmore Girls' Revival? We Finally Have Answers
The Gilmore Girls revival is almost upon us and with it comes answers to so many questions. Two years ago, we lost Edward Herrman, who played the beloved Richard Gilmore and although it breaks our hearts to think about it, we all have been wondering how does Richard die in the Gilmore Girls revival? Based on the trailer for the revival, it's clear we'll be finding out exactly what happened to Richard fairly early on and see where Emily will go from here.
On Tuesday, Netflix finally released the trailer for Gilmore Girls: A Year in the Life and in it, it's clear that our favorite Gilmores are all going through a time of change in their lives. For Rory, that means she's unemployed and trying to figure out her next step; for Lorelai, it's making sure that she's actually living the life she wants to live; and for Emily it's figuring out how to continue living without Richard by her side. "I don't know how to do this," Emily says. "I was married for 50 years. Half of me is gone."
In the trailer we see a glimpse of Richard's funeral and it's obvious his death will take a toll on all the ladies' lives in different ways. For Emily that includes getting a wall-sized painting of Richard for her living room.
Shocking both Rory and Lorelai, Emily happily shows them the huge painting she had done of her late husband, taking us all back to that time she made Rory sit for a painting that ended up being hung in Richard's study. (Ah, memories.) In addition to the painting, Emily also decides to declutter her life. "If it brings you joy you keep it, if not it goes," she says to Lorelai as movers take away her dining room chairs.
Though the trailer itself didn't reveal how Richard dies, there's no doubt we'll find out in the revival right away. But it's clear that Emily, with the help of Rory and Lorelai, will make it through this. Together the Gilmores can do anything and just like they've overcome so many other obstacles, they'll overcome this.
Gilmore Girls: A Year in the Life will be released on Netflix on Nov. 25.