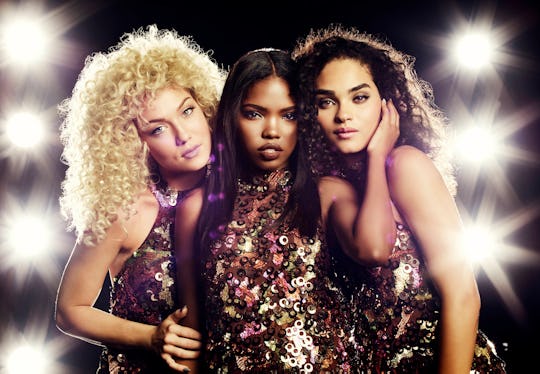 Tommy Garcia/FOX
How Does 'Star' Compare To 'Empire'? They Have Some Similarities
The upcoming FOX series Star has an impressive pedigree right from the jump; there's a lot of talent both in front of and behind the camera. Not only does the cast boast names such as Queen Latifah, Lenny Kravitz, and Benjamin Bratt, but the series creator is Lee Daniels, the Academy Award-nominated director who also brought audiences the hit show Empire. At first glance, Star and Empire appear to be cut from the same glamorous, dramatic cloth, particularly because both shows focus on the ups and downs of the music industry. But how similar are the shows, really? How does Star compare to Empire?
In Daniels' opinion, not at all. He told Billboard that Star is "the complete antithesis of Empire," citing the fact that the main characters of Star will do anything for fame, including kill. (I'm not quite caught up on Empire, but I recall that show also had its fair share of murder and other nefarious goings-on.) And while he said Dynasty was the inspiration for Empire's soapy family melodrama, his inspiration for Star is very different. According to Daniels, it was mainly inspired by boundary-pushing sitcoms from the '70s and '80s, including Good Times, Maude, and All in the Family. However, despite what Daniels has to say, Star does sound like it has quite a lot in common with Empire.
Though the stories Star and Empire tell are very different, they're both nighttime soap operas that focus on a few of the same big themes. In a way, they approach the same material from totally opposite perspectives. Empire is about successful, established musicians who have gone into the business of making music, but Star is about struggling to claw your way to the top of an industry that's incredibly hard to break into. Star is about trying to reach the top, but Empire is about what you do when you're already there.
But Star also mixes up-and-coming characters with those who have already found success; though lead characters Star (Jude Demorest) and Simone (Brittany O'Grady) have dealt with poverty and hardship all their lives, there are also more privileged characters like Alex Crane (Ryan Destiny) and her legendary rock star father (an appropriate bit of casting in Lenny Kravitz). Both Star and Empire explore the impact of poverty with their characters, including how they try to balance where they've come from with the new world they've found themselves in. Redemption also plays a part in both stories.
While the dynastic family issues are missing from Star and the story promises to be on the grittier side, it seems like anyone who enjoyed Empire might also find something to appreciate in Star. You can tune in when the show premieres and see for yourself on Wednesday, Dec. 14 at 9 p.m. (ET) on FOX.