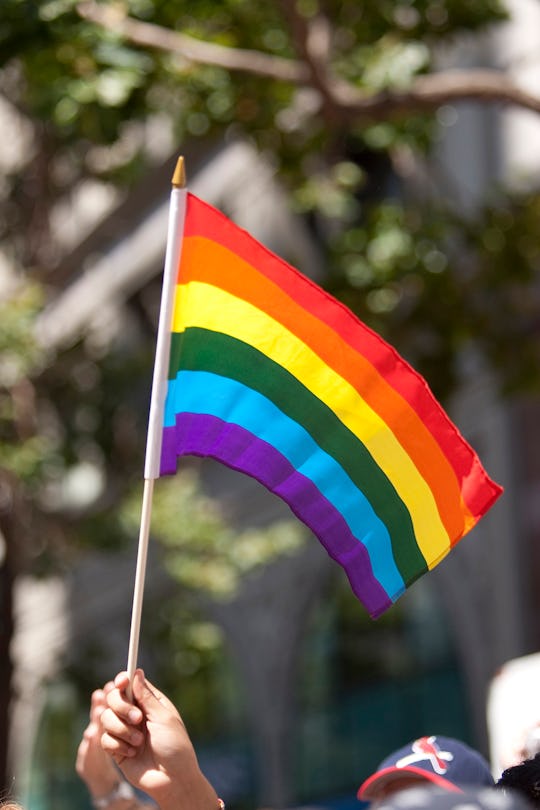 David Paul Morris/Getty Images News/Getty Images
HB142 Still Hurts LGBTQ Families
North Carolina's infamous HB2 bathroom bill was repealed on Thursday, which would have been viewed as a win for LGBT families, were it not for the legislation taking its place. The new measure, HB142, still hurts LGBTQ families significantly, so much so that many are insisting that the new bill isn't any better than its predecessor.
The legislative conflict began in reaction to a preexisting city ordinance that aimed to stop LGBTQ discrimination. Thus, HB2 was passed in March of 2016 as a response. The so-called "bathroom bill" was most commonly known for the fact that it "required residents to use the restroom that corresponds with the sex on their birth certificate." On a greater scale, though, it also prevented "any other municipal law that provided greater protections than state law" for LGBTQ people.
Though HB2 has been repealed, its replacement bears striking similarities. HB142 "places a moratorium on local government ordinances that extend protections to LGBTQ people," so that for the next three years, North Carolina cities are disallowed from passing nondiscriminatory legislation. It also puts the regulation of multiple occupancy restrooms under the jurisdiction of the state.
LGBTQ advocates are sounding off against HB142's passing. "This law does not repeal HB2, it doubles down on discrimination," stressed Cathryn Oakley, member of the HRC Senior Legislative Counsel. ACLU lawyer Chase Strangio agrees, sharing:
The new bill, HB2.0, still bars trans people from receiving any protection from discrimination in schools and government buildings when it comes to using restrooms and other facilities.
So, not only are LGBTQ families not allowed to use the public bathrooms that correspond with their gender identities, but they're also no longer able to put thought into action, given the 2020 moratorium on local nondiscrimination ordinances. Disallowing further legal action and, thus, protection, is possibly the most disturbing part of HB142. In a time where parents are working tirelessly to protect LGBTQ children in schools, being told that their voices won't be heard for another three years is a significant setback.
But perhaps LGBTQ families are not the primary concern of North Carolina lawmakers at all. In fact, it was the NCAA that urged North Carolina to repeal HB2, not local constituents. The organization responsible for doling out championships to various host cities gave lawmakers a March 30th deadline to repeal, or else North Carolina cities wouldn't be considered. Whether or not HB142 will be enough for the NCAA, however, is anyone's guess; For LGBTQ families and advocates, though, it just feels like more of the same.