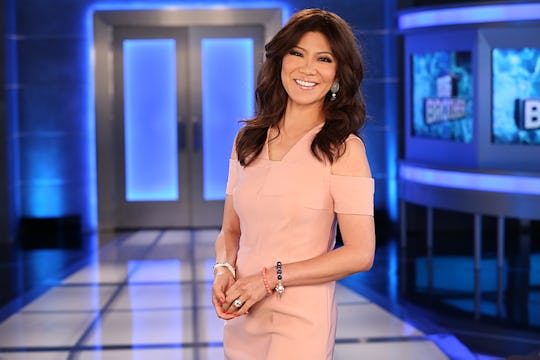 Monty Brinton/CBS
How Is 'Big Brother: Over The Top' Different? Things Are Changing Inside The House
As one season of Big Brother comes to a close, the next season will soon begin. Big Brother 19, titled Big Brother Over the Top, will begin one week after the season finale of the current season but it won't be like the seasons before it. So how will Big Brother Over the Top be different than it's predecessors? There's a lot of differences in the all new season, starting with the whole show will take place online. Taking advantage of CBS' all new streaming service, Big Brother Over the Top will air exclusively on CBS All Access and according to executive producer, Allison Grodner, everything in the new season will play out live.
"With the unique streaming format, not only will viewers get to see everything play out live, including ceremonies and competitions, the audience will also participate in the show like never before," Grodner said in a statement, according to The Hollywood Reporter. "Each week will offer unprecedented interactive opportunities that will have an immediate impact on the game."
Currently nomination ceremonies and most competitions do not take place on the live feeds and can only be seen when the episodes air on TV. Now, with the new format of the Big Brother Over the Top, fans can see who gets nominated for eviction and all the competitions as they happen, making the fly on the wall aspect of Big Brother even more pronounced. Fans will also have more of a say in the show but it's unclear how exactly. According to the show's website there will also be an hourlong weekly episode that includes the live eviction on Wednesdays at 10 p.m. EST in case you missed anything on the live feeds during the week.
Additionally, unlike this current season, which takes place over a 13-week period, the new season will only be 10 weeks long and it's unknown if that means there will be less houseguests this time around or just more evictions. Despite all these differences one thing that will remain the same for this new season is Julie Chen will continue to host. Other than Chen Big Brother Over the Top is sure to be an all new experience for Big Brother fans. Here's to hoping it's a good change.