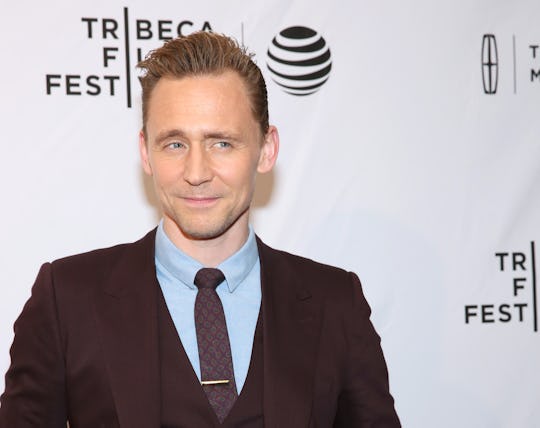 Monica Schipper/Getty Images Entertainment/Getty Images
How Long Have Taylor Swift & Tom Hiddleston Been Dating? It All Happened So Fast
Celebrity romances can seem fickle, fanciful, and just bizarre from a distance. The latest piece of juicy relationship gossip falls mostly into the latter category. Recently, rumor has it that two very different and very famous stars have been spending some serious time together. Who, you may ask? None other than pop megastar Taylor Swift and dashing actor Tom Hiddleston. It seems an unlikely match, especially since Swift was very recently in a serious relationship, but that's how it goes! So, how long have Taylor Swift and Tom Hiddleston been dating? Here are the clues. Romper reached out to Swift and Hiddleston's reps for comments, though neither have responded at this time.
Though it's hard to say exactly when Hiddleston and Swift first spent time together, the first sparks caught on camera were at the Met Gala on May 2, 2016. According to the Daily Mail, Swift and Hiddleston were filmed dancing at the star-studded event, and the video soon went viral. In the quick clip, Swift and Hiddleston are getting down to T.I.'s "Bring 'Em Out." They look like they're having a great night. But not everyone was, apparently. Swift was still dating Calvin Harris at the time, but, according to Hollywood Life, Swift left him at home because he's "shy." To make matters worse, a source told Hollywood Life that Harris was not very amused by the video of his then-girlfriend dancing with somebody else.
Perhaps in an attempt to smooth things over, Hiddleston spoke with the Press Association about his night on the dance floor hang with Swift. He said, "I haven't actually danced for a long time, but I happened to be dancing at the Met Gala because it was a party. I was on a table with Taylor Swift and The Weeknd was playing and she said, 'The thing about these parties is nobody gets up to dance' and you're making music. She, as a musician, was like, 'We've got to dance for The Weeknd' so we got up and danced." Seems innocent enough, doesn't it.
Well, it would, if that were the end of the story — but it's not. A few weeks after the Met Gala, Swift confirmed her breakup with Harris to People. They had been together for 15 months, and the split came as a shock to fans who'd heard Swift describe the relationship to Vogue not long before as "magical." But, things can change quickly and not everything is as good as it looks on Instagram (the photos of them together have been deleted).
Just weeks after that — on Jun 15 — The Sun published very candid photos of Swift and Hiddleston clearly smooching on a beach in Rhode Island. In the photos, Hiddleston and Swift are dressed for some casual rock scrabbling and beach exploring, with time for the occasional passionate kiss. The photos (though some have hypothesized that they were staged) leave little doubt that Swift is wasting no time moving on from Harris.
As for Hiddleston and Swift's status, they are keeping things under wraps. In a recent video post by The Mirror, Hiddleston was filmed walking through the street while being accosted by a reporter who asks him, repeatedly, if he and Swift have made it official. Unsurprisingly, Hiddleston does not respond. With not much but some romantic beach photos to go on, it's hard to say if this is a rebound, a fling, or the start of a long romance. But, there was hand-holding. That must mean something.