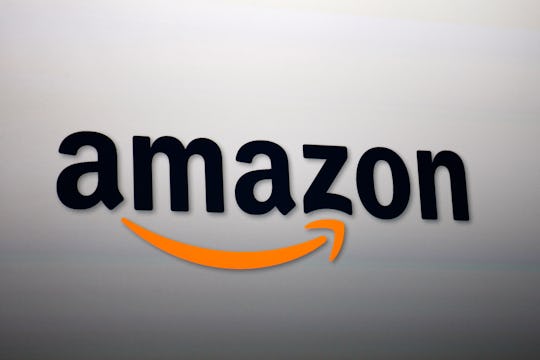 David McNew/Getty Images News/Getty Images
You'll Have More Time To Shop On Amazon Prime Day 2018 Than You Might Expect
Summer is easily the best season for a variety of reasons: there's sun, outdoor activities to enjoy, and there's sales all over the place. With online shopping, there's the additional bonus of not having to actually go anywhere and brave the crowds for those summer deals. But when it comes to perhaps the most famous of summer sales, many might be wondering how long Amazon Prime Day is this year and what they need to know to make the most out of the day.
Amazon Prime Day is an annual event, where the online retailer offers tens of thousands of deals for those with Prime membership. According to Business Insider, the event originally launched in 2015 for two reasons: one, to celebrate Amazon's 20th anniversary as a company and two, to overtake Black Friday as the sales event of the year.
Although Black Friday is still around, Amazon Prime Day has definitely made its mark. Amazon took care to improve on the quality and quantity of deals offered, to the point that Prime Day 2017 was the biggest shopping day in company history (until it was surpassed by Cyber Monday 2017), according to Business Insider.
The event's title "Amazon Prime Day" might lead someone to assume that there's 24 hours max to take advantage of those greats deals. And that's, fortunately, where'd you'd be wrong.
Amazon Prime Day 2018's bargains will start coming through on Monday, July 16 at 3 p.m. ET and will keep on running all the way through Tuesday, July 17, according to Forbes. That puts it at an entire 36 hours of bargain shopping which, according to Forbes, is six hours longer than last year.
Unfortunately, there's no way to know what exactly will be included in Prime Day deals. Amazon doesn't really make a habit of leaking all of its bargains before they're meant to drop, but some sites have begun preparing tips of how to get the most out of the day.
As advised by NBC News, for instance, one big tip: don't overlook Amazon's Lightning Deals. According to CPC Strategy, "an Amazon Lightning Deal is a promotion with a limited number of discount offers on an item for a short period of time."
On Prime Day, that means items can receive a dramatic price drop, but only for a short period of time. NBC News' BETTER noted that while the Lightning Deals are expected to hit hourly, once those deals are in your cart, there's a very short window to act. "Once you put a lightning deal in your cart, you only have about 15 minutes to transact," Sara Skirboll, shopping and trends expert at RetailMeNot, told NBC News' BETTER.
And for anyone stressed over not having a Prime membership: don't worry. Every Amazon account qualifies for a free month trial. So, if you haven't used it already, this is a good time to type fast and activate it before those sales really start to hit. For any students, the trail is extended to six months and after Amazon lists the cost of Prime as just $6.49 per month.
With Prime membership, Amazon offers free two-day shipping on on over 100 million items. That means you won't have to wait very long to enjoy everything that you scooped up during the Prime Day sale.
Knowing that Amazon has increased the length of Prime Day a full six hours from 2017, it'll be interesting to see if the company decides to adjust the length at all for the years to come.
But as Prime Day rapidly approaches, it's time to get into the mindset of a true savvy-shopper and remember: treat yo self.