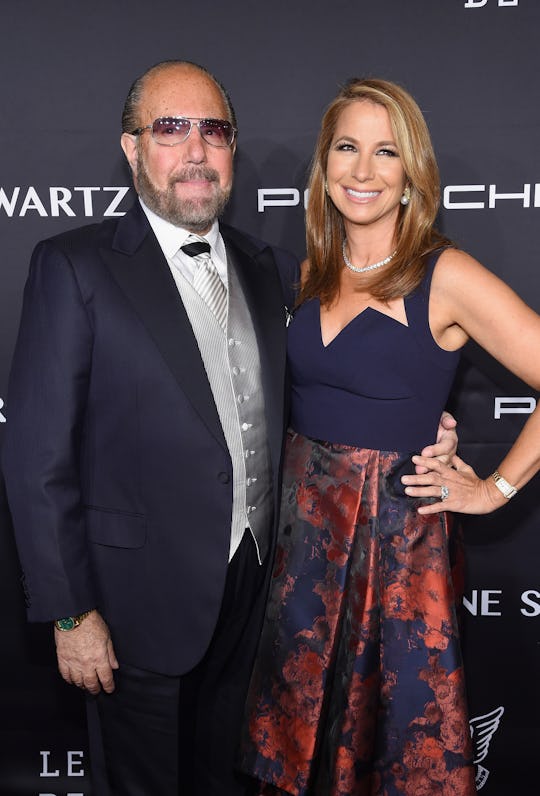 Jamie McCarthy/Getty Images Entertainment/Getty Images
Here's How Long Jill & Bobby Zarin Spent Married Before His Tragic Death
This season, on Real Housewives of New York, cameras followed cast members to the funeral of a former housewife's spouse in what's sure to be one of the most devastating episodes of the whole series. On January 13, 2018, while the show was in the middle of filming its 10th season, Jill Zarin's husband Bobby — who appeared on the show numerous times during his wife's four-season tenure as a main cast member — died after a long, complicated battle with cancer. As viewers tune into the funeral episode, some may be wondering: how long were Jill and Bobby Zarin married? The couple spent many, many years together.
They were married on January 4, 2000. In fact, Jill posted a loving Instagram tribute to celebrate their 18th wedding anniversary just days before Bobby died, followed by a collage of photos celebrating the couple's love from the past 20 years.
"Happy 18th! Anniversary to the love of my life Bobby Zarin," she captioned the photo. "Bobby is the most perfect man I know. He never loses anything, never forgets anything and when I think he is wrong... he is always right! I will post some photos over the last 20 years... truly a Love Story."
Although Jill hasn't been a main cast member since 2011, she did come back last season as a guest, and is billed as a guest again this season. Her brief appearance during Season 9 was to support Luann's engagement to Tom at a pre-wedding dinner. This season, it seems like Jill will have a much bigger storyline dedicated to remembering her and Bobby. In the preview for Season 10's 11th episode, we see Dorinda and Ramona traveling to the funeral together, with Dorinda expressing guilt and remorse for not going to see Bobby in the hospital before he died. Even more intense is when Jill confronts Bethenny outside the funeral. The two went from having an incredibly close mother-daughter relationship of sorts to becoming bitterly feuding rivals on the show, a tension that arose when Bethenny became a wildly successful, multi-million dollar business-owner virtually overnight.
"I just have to tell you, Bobby loved you," Jill tells Bethenny through tears, adding, "What am I going to do without him? What am I going to do?"
It's a gut-wrenching preview and Bethenny grimly replies, "I'm alone, too." Might this hint at a more meaningful reconciliation between the two down the line? They seemed to put the acrimony behind them a few seasons ago, but they certainly hadn't been friendly in the aftermath of the feud. Perhaps the loss of Bobby opens up some new space for friendship.
Sonja also attends the funeral, along with fellow Bravolebrity Patti Stanger and President Trump's first wife, Marla Maples, in what People reported was "a packed service at Riverside Memorial."
"Sometimes life just isn't fair. But we have such a great love story," Jill told People after Bobby's health took a turn for the worse last summer. "He is the love of my life, and I will do everything in my power to heal and care for him."
Heartbreakingly, she said later after his death: "I don't know what I'm going to do without him because he always made sure I didn't forget anything. He would always close the cabinets or the refrigerator… he always finished everything I started."
Although there have been two strong widows on RHONY for the past couple of seasons, this is the first time we're watching a beloved cast member cope with the death of a spouse in real time. You can see Bobby's funeral service unfold on Wednesday, June 13's episode of Real Housewives of New York.