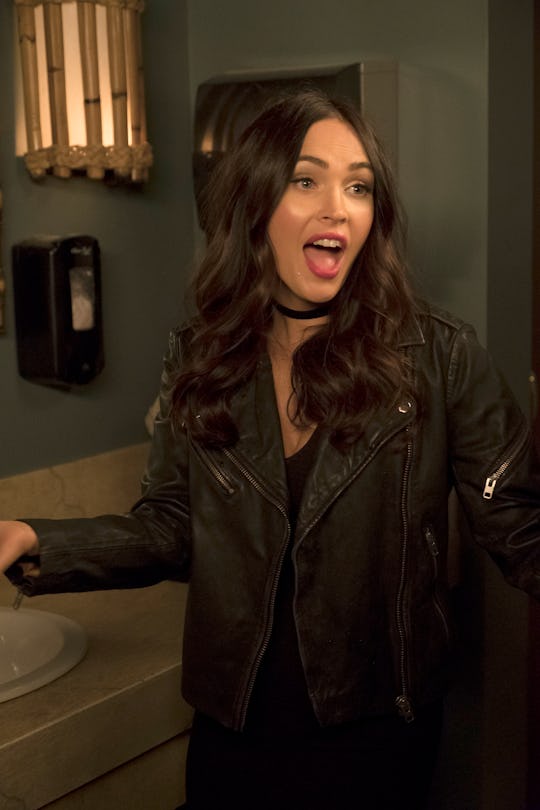 John P. Fleenor/FOX
How Long Will Megan Fox Be On 'New Girl'? Reagan Returns For The Second Half Of Season 6
During Season 5 of New Girl, Zooey Deschanel had to miss a few episodes because of her pregnancy. Filling her place was Megan Fox, who played the gang's fill-in roommate, Reagan, who also became Nick's girlfriend. Now in Season 6, Fox has been MIA on the show due to her own pregnancy, but is now ready to return. During the midseason finale, Reagan will be back in the loft to surprise Nick for Christmas and many fans are wondering how long will Megan Fox be on New Girl now that she's making her grand comeback?
According to TVLine, Fox has a big arc in Season 6 and will be back for at least eight new episodes. This is bad news for anyone that still 'ships Nick and Jess. At the end of Season 5, Jess finally realized she was still in love with Nick, but unfortunately, Nick also realized around that same exact time he wanted to give his relationship with Reagan a real try and left to go be with her in New Orleans. So at the start of Season 6, Nick returned without Reagan, however, their relationship proved to be far from over and has become an on-going part of the show's storyline as they attempt to make long distance work. In the meantime, Jess decided her friendship with Nick was more important than her feelings, so she's been trying to move on ever since. In fact, she's now dating Cece's ex-boyfriend, Robbie.
Reagan's return to the loft could change up the dynamic in the group, however. Reagan will now be sharing Nick's room, which could still make Jess uncomfortable despite the fact that she's dating Robbie. Also, unless Aly shows up soon, Winston will now be the only person in the loft without their significant other close by. Winston and Nick bonded earlier in the season when they were both in long distance relationships. Now Winston will be going through the struggle on his own.
No matter what happens, though, it'll be great to have Reagan back. Her sarcastic and dead pan nature was a perfect addition to the group. Out of all the people living in the loft, she's probably the most sane and isn't afraid to call out everyone else on their absurd and crazy behaviors. It'll be fun to have her back and see how she and Nick act now that they're in a real, full-fledged relationship.