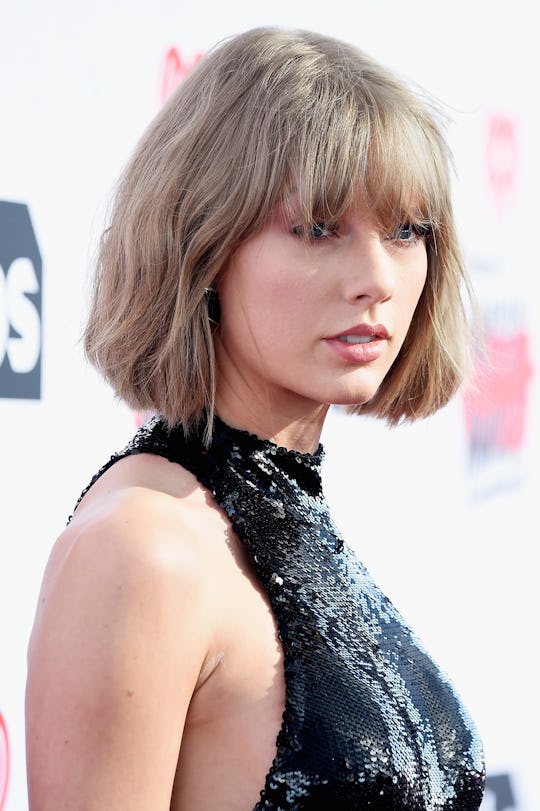 Frazer Harrison/Getty Images Entertainment/Getty Images
How Long Will Taylor Swift Take A Break From Music? Fans Aren't Excited About Her Time Off
Remain calm. Everything is going to be OK, I promise, but I need you to know that your imaginary best friend, Taylor Swift, is taking a teeny-tiny break from music for a bit. Not forever! Just for a bit. In a new Vogue interview, the singer talks about how this is the first time in a decade that she hasn't had anything on her calendar: "I decided I was going to live my life a little bit without the pressure on myself to create something." So how long will Taylor Swift's break from music last? According to her squad member Lorde, it shouldn't be more than a couple of months.
I think she's going to try to pick up some new skills, maybe take courses in something. Tay is a big fan of taking time off until about month two—and then she gets this look in her eyes, and I know all the Dateline and frozen yogurt and mooching around is about to go out the window.
Swift's been working her butt off since she moved to Nashville at age 14 (she's now 26), so she certainly deserves a little down time. And her five studio albums are surely enough to keep fans entertained for a bit.
But after working so hard, does Swift even know how to relax anymore? Most people, if given the chance to do whatever they wanted for an indefinite period of time, would choose to lie on the couch, alternating naps with eating ice cream and watching Law & Order: SVU reruns (tell me I'm not alone). But Swift told Vogue that she wants to learn how to perform CPR, change a tire, and "make a good drink" (she already knows how to make an Old Fashioned, so she's one up on me, no big deal).
When asked if she'd ever consider launching a fashion line, Swift doesn't rule it out, but says that "I would want it to be something that was relatable and accessible and everyday. I don't see it being couture. I would want it to be reflective of my style. And a lot of things I wear are not highly expensive." I'm side-eyeing that "highly" qualifier, but imagine if Swift put out a capsule collection for Target. Just imagine the stampedes. Remember how customers reacted when Target had that Lily Pulitzer stuff, which looks like Miami patio furniture cut into dresses, Maria Von Trapp-style? If they sold Swift-approved high-wasted shorts and short-sleeved sweaters, every millennial across the country would be breaking down the doors in order to dress like a modern-day Gidget.
For now, though, let's all give Swift some time to breathe. She's finished her tour, she's won another armload of Grammys, and she's collected about 20 more famous friends in the last year. If anyone deserves to kick back with an Old Fashioned and watch some SVU, it's her.