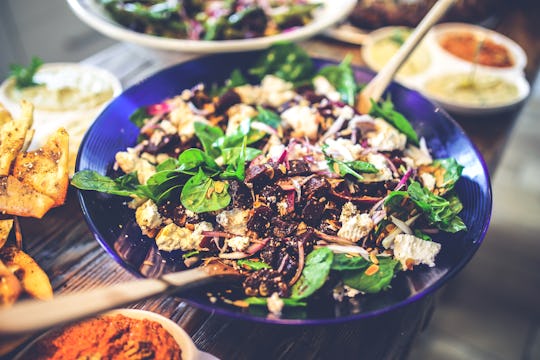 How Many Calories Should You Eat When You're Pregnant? Here Are 3 Things To Keep In Mind
When you're pregnant, the question of what constitutes a healthy diet may be one of the most confusing aspects of your condition. Are you really "eating for two," or should you stick to your normal eating habits? At what point should you actually try to gain weight, and how many calories should a pregnant woman consume anyway? The answer to these questions, as with so many things pregnancy related, is: it depends.
Your current stage of pregnancy, your BMI, and the number of babies you're carrying may affect the amount of extra calories you should consume while pregnant. So a lady carrying one baby in her first trimester would have vastly different caloric needs from a lady in her third trimester carrying twins. And although you'll need a professional analysis from your healthcare provider to decide what caloric range is best suited for your own pregnancy, there are a few guidelines you may follow to get a base understanding of how your nutritional needs shift during this stage of life. In general, however, you will need to consume more calories the closer you get to delivery.
Here are a few basic guidelines you can follow to know how many calories to consume during your pregnancy. But, for a more specific calorie count, it's best to consult your doctor.