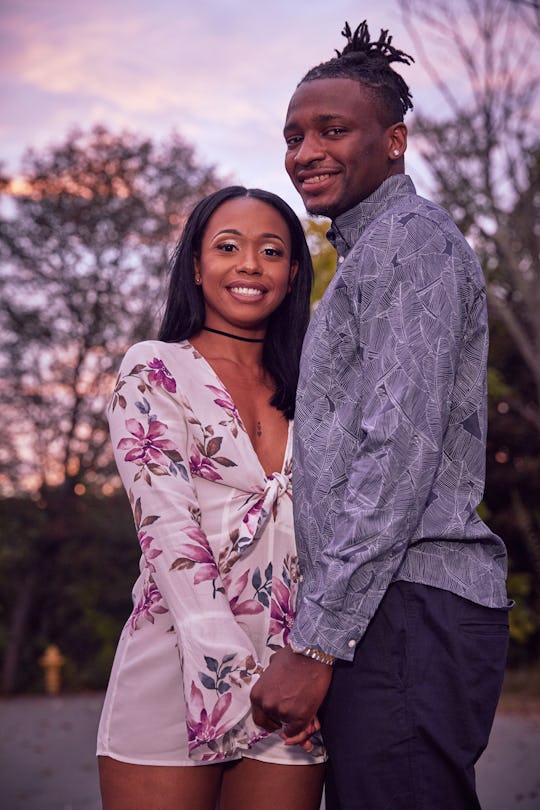 Karolina Wojtasik/Lifetime
All Three Couples On 'Married At First Sight: Happily Ever After' Are Expecting
When Married at First Sight: Happily Ever After premieres on Lifetime on Oct. 30, it will revisit three couples from previous seasons who decided to stay married after the credits rolled on their respective finales. The show takes a look at their daily lives as they start their families and continue to work on their relationships. But how many episodes is Married at First Sight: Happily Ever After?
When the show was first announced by Deadline, they stated that eight hour-long episodes had been greenlit by Lifetime. Each episode will follow the ups and downs of its central relationships over the course of its first season. The couples are from different seasons, but they're three of the original show's success stories: Ashley Petta and Anthony D'Amico from Season 5 will be on Happily Ever After, as will Shawniece Jackson and Jephte Pierre from Season 6 and Danielle Bergman and Bobby Dodd from Season 7.
It seems like the spinoff series might focus on each couple as the prepare to welcome their first child, because all three were (or are currently) expecting. They're at slightly different points in the same journey, but they're all dealing with very similar situations. Fans will have to wait and see how it unfolds during the eight episodes of Season 1.
Anthony and Ashley announced her pregnancy in August 2018, not long after their two-year anniversary. But their experience is different from Shawniece and Jephte, who have been on a bit of a whirlwind since their first appearance on Married at First Sight. During an interview with E! News, Shawniece explained just how fast the major changes in her life had happened. "One minute you're dreaming of this perfect family and boom! You're picked to be married to a stranger and boom again, you're pregnant," she said. "If that's not big, I'm not sure what else can top that."
Shawniece and Jephte welcomed their daughter Laura Denise on Aug. 20, just a few months ahead of Happily Ever After. But since the show was filmed during Shawniece's pregnancy, viewers will get to see every step of the journey that led to Laura's arrival. "Seeing my daughter and holding her for the first time was magical," Shawniece told People. "There are no words that can describe that feeling."
Another thing the couples have in common are daughters. According to E! News, Ashley, Anthony, Danielle, and Bobby are all going to be having girls. It wasn't a surprise to most of them, either. Though Bobby was certain it was a boy, Danielle revealed that she had a series of "extremely vivid dreams" about having a daughter. Ashley and Anthony noted that the firstborns in both their families tended to be girls, so they were prepared from the start.
Ashley and Danielle aren't as far along as Shawniece was during filming (Ashley was sharing her news around the time Laura was born, and Danielle made the announcement shortly before the premiere), so it's less clear how much their pregnancies will factor into the show. But these three couples will have a lot to deal with, and Happily Ever After is sure to capture every major moment.