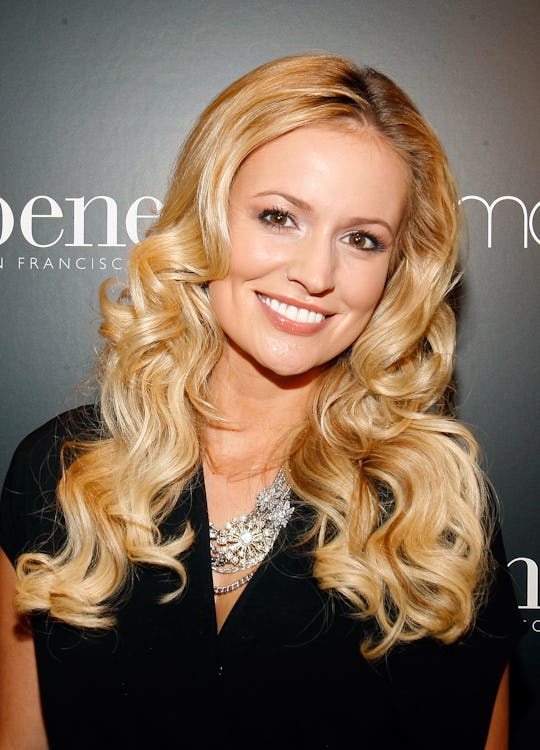 Mike Lawrie/Getty Images Entertainment/Getty Images
How Many Kids Do Emily Maynard & Tyler Johnson Want?
Earlier this week, Bachelorette alum Emily Maynard announced that she and her husband, Tyler Johnson, are expecting their fourth child. This will be the couple's third child under 3 years old, and the announcement definitely caused some excitement among fans. People knew that the pair wanted a big family, but some are now wondering: just how many kids do Maynard and Johnson want?
As it turns out, the couple have always wanted at least four kids in the family (which is where they're headed with their latest pregnancy). "I definitely think we'll have at least one more," Maynard told People last December, just a few months after welcoming baby number three. "[My husband Tyler Johnson] wants two more. [My daughter Ricki, 11,] will be out of the house and the babies will still be young."
It sounds like it wouldn't take too much convincing on Johnson's part to convince Maynard to have two more babies (rather than just one more), either. "I have three kids now and I feel like once you get past two and you keep adding, it's just like 'Whatever,'" Maynard told People in September. She continued:
You could have 18 kids and it really doesn't make that big of a difference. Your stroller gets bigger, but that's it. I want to have maybe two more. [My daughter] Ricki is so much older, she's just more of a help than anything else. So, we'll see!
Regardless of whether Johnson and Maynard decide to have four kids or five (or, you know, 18!), Maynard feels prepared to embrace the chaos. "It is crazy at our house all the time, but it's a lot of fun," Maynard told Good Morning America in January, according to Yahoo! News. "I just think God knew I could not handle a lot so he gave me three super easy babies and three super easy kids."
Johnson and Maynard are already parents to Ricki, 11, Jennings Tyler, 1, and Gibson Kyle, 11 months. According to Maynard's recent Instagram post announcing her fourth pregnancy, the whole gang is excited to meet their new sibling when he or she arrives.
"My little tribe can't wait to meet their new brother or sister (it's a surprise!) in the next couple of weeks!" Maynard wrote on Tuesday. "Seriously though, as scared as I am to have 3 under 3, I'm so grateful God picked me to be the mommy to my kids and we can't wait for number 4 to get here!"
Congratulations to the quickly growing family on the latest pregnancy! No matter how many more kids Maynard and Johnson decide to have, I'm sure they'll all be adorable.