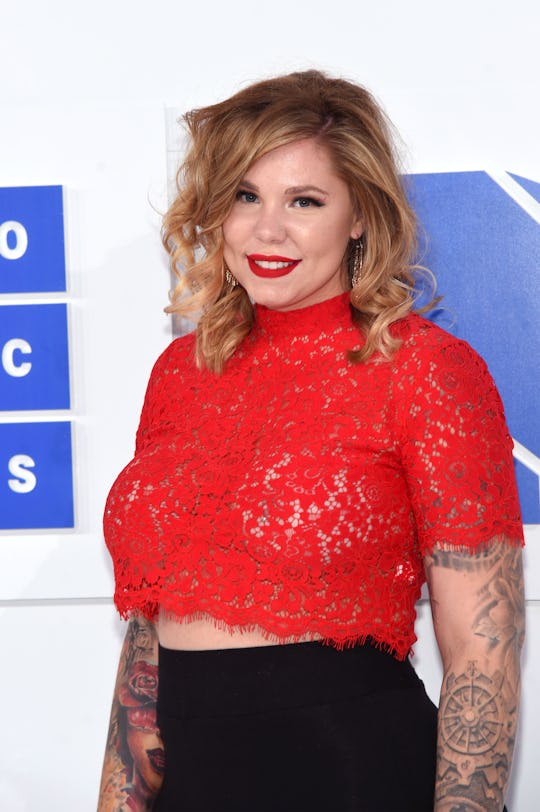 Jamie McCarthy/Getty Images Entertainment/Getty Images
How Many Kids Does 'Teen Mom 2' Star Kailyn Lowry Want After Baby No. 3?
Kailyn Lowry seems to be on top of the world right now. Not only has she just welcomed a third little baby into the world this summer, but she's also a New York Times bestselling author with a huge social media following. So, yeah, Lowry is pretty much killing it right now. And with so much attention on the Teen Mom 2 star, fans are likely dying to know how many kids Lowry wants now that she's welcomed her newest bundle of joy into her family. Only time will tell, but considering that this past pregnancy was reportedly a difficult one, the 25-year-old reality star might want to enjoy being a mom of three for a while.
On Aug. 5, Lowry gave birth to her third child, another baby boy who she is lovingly referring to as "Baby Lo" until she reveals his real name, according to People. However, before that, when Lowry announced her third pregnancy on her blog, she explained how complicated her latest pregnancy had been for her. But, overall, she said it was something she was truly happy about.
"Of course, I was filmed on the show saying I didn't want any more kids but I'm pregnant again," she wrote on her blog. "I know so many will have comments on this but here's the thing — I didn't want to bring another child into a failing marriage."
To catch you up, Lowry is now mom to newborn baby Lo, as well as 7-year-old Isaac, and 3-year-old Lincoln. Lowry shares Isaac with her ex-boyfriend, Jo Rivera, and Lincoln with her ex-husband Javi Marroquin, whom she was married to for almost three years. So, it makes sense that Lowry would make such a comment and didn't want to have another baby while she was still married to Marroquin.
And while Lowry hasn't explicitly said whether or not she wants any more children after baby Lo, Lowry did reportedly suffer a miscarriage during her marriage with Marroquin, and has described her pregnancy with baby Lo as "high risk," according to her blog. So, it would be completely understandable if she wanted to put off having any more kids for a while.
However, at the end of the day, this is Lowry's life, and no one else's. If she does want to have more kids, then more power to her. Her three boys are clearly happy to have each other and her as a mom.