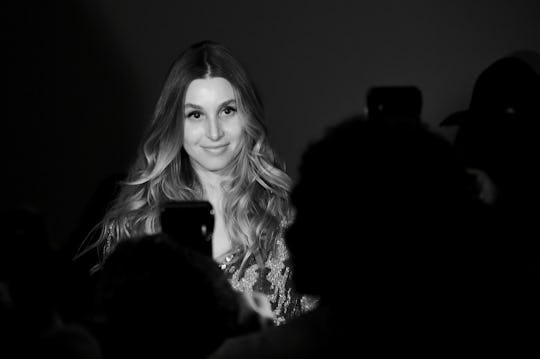 Mike Coppola/Getty Images Entertainment/Getty Images
Whitney Port's Family Just Got A Little Bigger
Reality star Whitney Port has moved on from drama to mama after welcoming her first child to the world. She has been very vocal about motherhood, marriage, and pregnancy in the past, so fans are dying to know more about what's next for this prior The Hills star, and if she and her husband want to expand their family even more. How many kids does Whitney Port want? She hasn't spoken about having more children as of yet, she did just welcome her son, after all, so for now she is just enjoying the family time.
Port announced her pregnancy in February with a gorgeous maternity shot and a message to the public. She captioned the photo:
Oh hey! Just standing by the window in my underwear, with a BABY in my belly!!! 🤰🏼 DM me if you know what I'm supposed to do with this thing for how ever many years I'm supposed to be in charge. Check out my blog for a little letter from me & Timmy and for more behind the scenes of this crazy journey!!!! We are sooooo excited!!!!
Before this announcement, Port had spoken with a number of news sources about her desire to wait a while after getting married before settling down with children. When asked about future baby plans in January of 2016, she told Daily Mail:
Not right now. Not at this second. It is really just about enjoying being a newlywed and taking on life together in this moment.
After a short honeymoon period, Port may have turned her mind to babies. In a later conversation with Us last July, her feelings seem to have changed since January. She shared her enthusiasm about starting a family and stated:
We're both pretty ready! I mean not that you can ever be 100 percent fully ready because you have no idea what to expect!"
The preparation and time together seems to have served the couple well. They welcomed their son, Sonny, to the world on Thursday, July 27 and Port shared the birth announcement on Instagram. She captioned the photo:
Sorry I've been MIA for like a week! I lost my phone. Just kidding!! I made a human! Sonny Sanford Rosenman was born on 7/27/17!! Everyone is so happy and healthy and we are home now. I'm going to try my very best to not be one of those moms whose feed is dominated by their baby but I can totally see how difficult it will be not to. I am beyond obsessed and in love and wish I could bottle this feeling for all of you out there. Check out the blog (link in bio) for more and welcome our little one to the world!! ❤️❤️❤️
While we just can't get enough of Port and her handsome Sonny, we may have to wait a while before we find out more of the family's future plans. For now, the focus is on enjoying the new life that she has created and spending time with those who matter most. Fortunately, Port is keeping us posted via her video blog, I Love My Baby But I Hate My Pregnancy. Give Sonny a hug for me, Whitney!