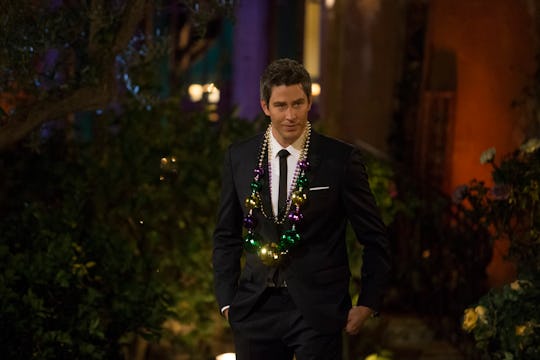 Paul Hebert/ABC
Attention 'Bachelor' Fans: Here's How Many Races Arie Has Won
Racing has always been a part of Arie Luyendyk Jr.'s life; in fact, it's in his blood. His father, after whom Arie was named, was also a race car driver and he won the Indianapolis 500 twice, in 1990 and 1997 respectively. The new Bachelor hasn't had quite the same luck as his father, but how many races has The Bachelor's Arie won? It doesn't appear that Arie has actually won many, though he's come close a number of times over the years.
Arie had been racing in one form or another since he was a teenager, most notably competing in the Firestone Indy Lights Series repeatedly over the course of eight years. During that time, he won once in 2008 but came in second, third, and fourth at various other races in the series. Aside from that, Arie hasn't won a race, but it wasn't for lack of trying. He even attempted to follow in his father's footsteps by trying to take part in the Indy 500 twice, in 2005 and 2006, but didn't reach the same level of success. He finished 28th in 2006.
The Indy Lights Series seemed to be where he performed his best, but he still managed to turn racing into a career for a long time. Now, however, he works in real estate.
After departing from Indy Lights in 2010, Arie pursued racing in other venues. He took part in a 24-hour race called the Rolex 24 at Daytona International Speedway in 2004. Among his other achievements was a 2015 Bronze medal in truck racing in the X Games and being dubbed "Most Popular Driver" for four years in a row.
When Arie began his career in racing, he was involved in open wheel and road racing, but he switched to off-road racing in 2013 and finished in third place at the PRO 2WD race at the Charlotte Motor Speedway. It was a jump for him to take part in truck racing, but the biography section of his Torc Series profile makes it clear that he enjoyed it just as much. "I love the rawness and competition of off-road racing," he said. "It tests every aspect of a driver and it challenges me every time I step into the truck."
Even though Arie's career has officially changed to something slightly more stable, one look at his social media proves how much racing is still a major part of his life. That comes as no surprise considering he grew up with it because of his dad and then decided to devote so much of his adult life to it. You can take the guy out of the racetrack, but you can't take the racetrack out of the guy (or something). Even though Arie is a real estate agent now, he still finds plenty of opportunities to keep racing. And since he has so few wins to his name, it must be more for love than glory.
Arie is no stranger to coming in second, because he was the runner-up during his season as a contestant on The Bachelorette. He wooed Emily Maynard over the course of Season 8 and made it all the way to the top two, but they didn't end up together when all was said and done. Though Arie was heartbroken at the time, now he seems more than ready to give love a second shot. Fans will get to see exactly how that played out when Season 22 of The Bachelor premieres on Monday Jan. 1, 2018.
The good news is, this is one race Arie has in the bag. No matter what happens, he'll come out of The Bachelor a winner.
Check out Romper's new video series, Romper's Doula Diaries:
Watch full episodes of Romper's Doula Diaries on Facebook Watch.