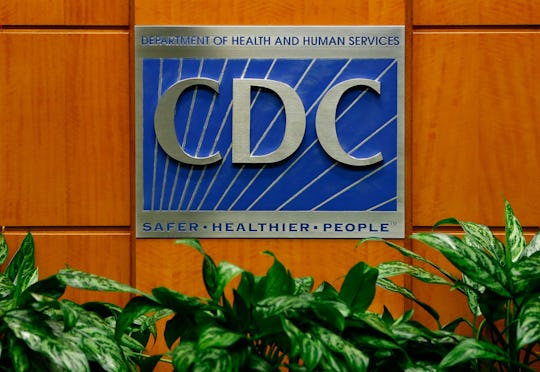 Kevin C. Cox/Getty Images News/Getty Images
How Many States Has AFM Been Found In? The Number Of Cases Grew This Year
It's rare, but acute flaccid myelitis (AFM) is under close watch by the Centers for Disease Control and Prevention. Though AFM only emerged as a national concern over the last three years, the consequences of the illness for many of those who contract it are life-changing and often enduring. Most often diagnosed in children, AFM carries many of the same risks as polio, but researchers are still learning how to prevent and fight it. CNN reported 50 AFM cases diagnosed in the United States between Jan. 1 and Aug. 31, but how many states has AFM been found in? So far, the total is 24 states in 2016.
A CDC webpage last updated Monday indicates that the organization won't name states that reported cases of AFM in order to "protect patient confidentiality." States may opt to release that information at their discretion, but little is known about where the illnesses occurred. By contacting physicians across the United States, The Washington Post found evidence of recent AFM diagnoses in California, Florida, Massachusetts, New York, Pennsylvania, Texas, and Virginia.
Despite a concerning jump from 2015's 21 AFM cases in 16 states to 50 cases so far in 2016 reported by the CDC, it's important to note that this is not the most widespread known outbreak of the disease to date. Back in 2014, 120 people in 34 states received AFM diagnoses. Because the upswing in AFM cases occurred in tandem with a nationwide outbreak of enterovirus D68, some physicians felt the two could be linked; a relationship remains unproven. The CDC's website also indicates that AFM reporting is both voluntary and only a few years old; it's difficult to determine whether there is a statistically-significant growth in the number of cases or just in the number of cases reported.
Getting AFM is unlikely, but it's critical for parents to know what symptoms to watch for. According to CBS News, 90 percent of this year's reported AFM cases occurred in children. Often, the illness begins with the same mild to moderate fever and respiratory symptoms common to respiratory illness, CNN reported. Within days, fairly common side effects may be supplemented by "sudden limb weakness," according to CBS News, and parents should also look for signs of a limp, loss of reflexes, and/or loss of muscle tone. Even trouble urinating could signal AFM. Other possible manifestations of AFM reported by CBS News include patients experiencing "difficulty moving their eyes, drooping facial muscles and eyelids, difficulty swallowing and slurred speech." It's critical to get a patient professionally evaluated if they display any of the mentioned symptoms; AFM can lead to respiratory failure and potentially permanent paralysis.
AFM is far from being an epidemic, but it is dangerous enough to warrant ongoing CDC monitoring and continuing interest from the medical research community.