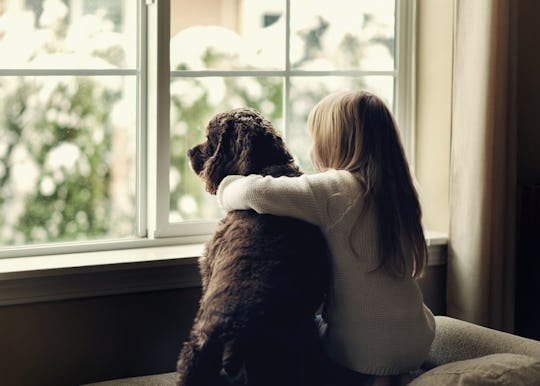 Sofia Apkalikova/Shutterstock
5 Ways That Moving As A Child Can Affect Them Later In Life
Growing up, I was lucky to live in the same town from my first day of pre-school through my high school graduation. I remember welcoming new students in middle school and high school and thinking how brave they were, and how stressful starting from scratch must be. I'm thankful for the stability my parents provided, and desperately hope I can give my children the same. Turns out, there is some science behind this. These five things that happen in your kid's brain when you move can have real, long-lasting effects on your child's life, long past childhood.
Keep in mind that it's difficult to study the black and white effects of childhood relocation simply because it's so hard to isolate factors. For example, many families relocate after a divorce, a death, or a job loss – life-changing events that can change a child's outcome with or without a move. Conversely, some moves can bring benefits that outweigh the risks. The Washington Post writes, "The benefits of moving from a bad neighborhood to a good one, even during early adolescence, probably far outweigh the risks associated with the move itself. Similar for moves that involve, say, a much higher-paying job."
The effects of moving as a child have been studied extensively, across variables like socioeconomic status, circumstances, and so on, and the experience can affect your child long after the boxes are unpacked, and while it may seem like the hardest thing for your kid to go through, there's usually a silver lining — it just might take some time to find it.