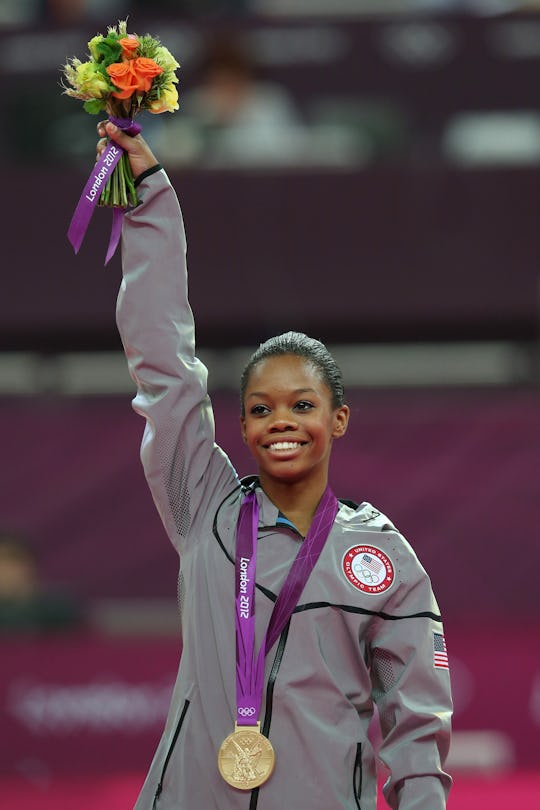 Julian Finney/Getty Images Sport/Getty Images
How Much Do Olympic Athletes Make? It's Not An Easy Life
Athletes competing for a spot at the Olympics have to train like it's their full time job. For many of the athletes, working towards a spot at the international competition actually is their full time job. The only problem, though, is that they often aren't getting paid like it is. Olympic athletes don't receive salaries for the hard work they put in to training for their respective competitions. While many compete for the sheer love of the sports they play and the possibility of gold medal glory, those two things don't pay their bills. So how much money do Olympic athletes actually make? It depends.
According to CNN Money, some of these athletes receive small stipends, however, they are usually not enough to support the amount of time it takes to train for the Olympic games. The rigorous training schedules leading up to the Olympics make it hard for many athletes to hold down full time or even part time employment. If an Olympic hopeful isn't provided with a stipend by the United States Olympic Committee (USOC), they must often rely on endorsements or donations to fund their campaign. Some have even turned to crowdfunding to help pay for their travel expenses and necessary equipment.
Every two years spectators from around the globe tune in to watch athletes compete in the Olympics. Often these athletes are looked at as national heroes. Watching Gabby Douglas and Alex Morgan in action, it's easy to forget the hard work it took to get them to the Olympic stage. It's also easy to forget that it wasn't simply physical training that got them there. It takes a lot of money to get these athletes to Olympics.
Some athletes, like snowboarder Shaun White, make a decent living based on their sponsorships from major brands. Many, though, don't receive endorsements or are not allowed to be endorsed because they're college students. The International Olympic Committee (IOC) doesn't pay athletes for appearing at the Olympics, either. The only way athletes make money at the games is by winning a medal and being awarded a medal bonus. The USOC pays out $25,000 for gold, $15,000 for silver, and $10,000 for bronze. If an athlete doesn't place, however, they go home without a cent.
Paralympians have an even more difficult time making a sustainable amount of money competing in the Olympics. Where Olympians make $25,000 for a gold medal, paralympians only make $5,000 — a cavernous difference. There's a history of pay disparity in sports, especially in America. The U.S. Women's National Soccer Team (USWNT) even filed a lawsuit to in order to try to close the pay gap between themselves and their male counterparts. The women are paid considerably less, despite having won three World Cup championships and four Olympic gold medals. The men have never advanced past the quarter final.
The pay disparity in sports is disheartening, but hopefully we'll begin to see a change in the near future. It would be nice to see all Olympic athletes get equally paid for the hard work and dedication they put in to the representing their countries on an international stage.