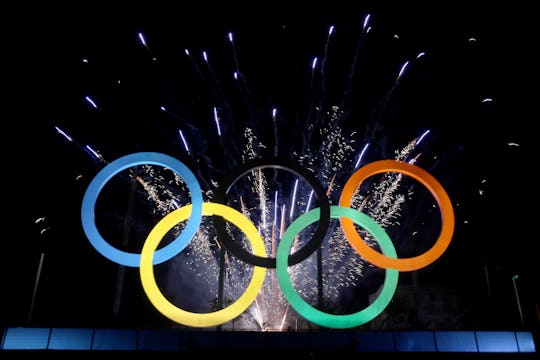 Matthew Stockman/Getty Images Sport/Getty Images
How Much Do Tickets To The Rio Olympics Cost? Some Seats Are Surprisingly Affordable
We're just months away from the 17-day sporting event the entire world tunes in for, the 2016 Summer Olympics in Rio de Janiero. Tickets for the Games went on sale at the end of March and it's no secret that hosting the Olympics, or any major sporting event that draws in crowds from around the world, is an expensive ordeal before, during, and after. In the case of the Olympics in Rio this year, large infrastructure needed to be built as well as an extended subway project. So it's not surprising that attendee prices would be high. But how much do tickets to the Rio Olympics cost? Keep an eye out, because most tickets aren't as expensive as you might have thought.
There were about 7.5 million tickets put on sale back in March, with most tickets priced at 70 Brazilian reais (about $22) or less. The cheapest tickets available are about 40 Brazilian reais (about $13) and the most expensive ticket for a sport event could cost you 1,200 Brazilian reais (roughly $372). The most expensive tickets the opening ceremony could set you back quite a bit more with tickets costing 4,600 Brazilian reais (about $1,425).
As a happy side note: If you want to bring your little ones — 2 years-old and under — they can sit on your lap for free.
The reasonably priced tickets were planned to make the biggest sporting event in the world accessible to the most amount of spectators as possible. Prices will be listed in Brazilian real, which is currently equivalent to about $0.29, so make sure to keep a currency converter handy.
Even though some tickets might only cost you as much as a Chipotle burrito with guacamole, actually scoring a ticket isn't always the easiest task. Olympics ticketing sessions completely depends on your nationality, with tickets first released to Brazilian nationals.
What does that mean? A few things.
You'll need to work with the agency the Olympics paired with your country, so Americans would need to use CoSport to search and purchase tickets. But, keep in mind that tickets choices are already pretty slim on CoSport. So, you'll need to act fast to score a ticket to an event you'd actually want to see live. The closer the Games get, the fewer ticket options you'll have at your disposal.
The world will tune into the Games starting on Aug. 5, when the Olympic torch is lit and kicks off the events at the opening ceremonies. If being a spectator at the Olympics on the beaches of Rio is on your bucket list, you'll need to make plans sooner rather than later.
If you can't afford to make the trip all the way to Brazil or can't take the time off, throwing an Olympics-themed party with plenty of Brazilian beer and cuisine is definitely not a bad alternative. Either way, the most important thing is to sit back, relax, and get ready to cheer on your favorites.