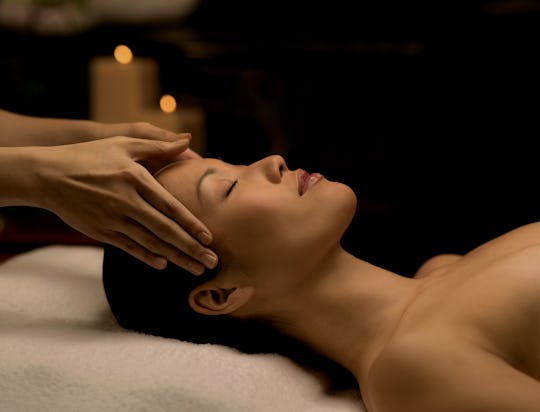 How Much Does It Cost To Stay At Cal-A-Vie Spa? The Luxury Resort Made A Special Appearance On 'The Bachelor'
When you're part of #BachelorNation, you're used to seeing the Bachelor or Bachelorette take their dates on a slew of extravagant dream dates us regular people could never hope to afford. But how much would it cost if we actually ventured to try a Bachelor-esque date? Well, if you're looking to stay with your S.O. at the same spot where Jubilee revealed to Ben the secrets of her past, aka Cal-A-Vie Health Spa, it'll cost you a pretty penny.
According to Trip Advisor, Cal-A-Vie, a Southern California Health Spa just outside of San Diego, is an all-inclusive resort spread over a luxurious 200 acres overlooking the Vista Valley. Featuring twenty-two Mediterranean style villas with antique furniture, and balcony views, this resort is more than just a place to spit out your caviar.
Sorry, Jubs.
But wait, there's more. If you're not into scenic views, and want to be pampered, Cal-A-Vie has a spa with an exceptional pineapple facial. More active couples can also spend their time in fitness classes, the outdoor pool, or even the golf course. Or if you have Ben Higgin's game, just take all of your dates to the hot tub, which Cal-A-Vie of course has.
So what's the ticket price of falling in love Bachelor-style? If you're planning on a full-scale vacation, a four night trip to this Southern California getaway will run you about $4,000. But with this package you get three (healthy) meals each day, unlimited fitness classes, and three different massages.
The price of TV-worthy love never did run cheap, ladies.
Images: Intercontinental Hong Kong/Flickr